Wichita State to move students from university housing to private apartment complex, demolish Fairmount Towers
About 300 students who signed up to live at Fairmount Towers are being moved to the private apartment complex originally planned to fit 280 students on Innovation Campus. Fairmount Towers, built in the 1960s, will be closing.
The Flats, a 112-unit apartment complex set to open in the fall and owned by the developers MWCB LLC, has listed its single private bedrooms as sold-out since May on its website.
It is not known how many tenants, if any, have signed leases for the fall at The Flats or whether their rates will be reduced to match the rent of students who moved from Fairmount Towers. The university did not say if the rent paid by students would go to the university or the private business that owns The Flats. No changes to Shocker Hall pricing have been announced.
According to the university release about the move, students will pay the same rates they would have paid to stay at Fairmount Towers. Fairmount Towers costs $4,380 to $5,900 for a school year. Nine months at The Flats would cost from $7,200 to $8,460 at its listed rates.
In a university statement, Eric King, associate vice president for facilities, said, "Fairmount Towers, constructed 53 years ago as a private dormitory, has reached the end of its useful life. The building will be taken out of service and eventually demolished."
King said the site of Fairmount Towers — on the corner of 21st and Hillside — will be available for "other university uses." He cited a 2015 student housing report paid for by the university from Brailsford & Dunlavey that concluded the dorms should be "phased out" based on operational inefficiencies, limited student demand, its location outside the core of campus, and facility condition concerns.
Provost and Senior Vice President Tony Vizzini said, in the release, that this is part of creating "a more residential, 24-hour campus.
"Replacing Wheatshocker and Brennan Halls with Shocker Hall was the first step in the plan, and it worked beautifully," Vizzini said.
"The next step has always been to close Fairmount, but there hasn't been a way to do that without incurring long-term debt," Vizzini said. "The Flats gives us an opportunity to do that. It is a bonus that students will be able to move into and experience this beautiful new housing complex."
Fairmount Towers still has five years worth of debt service before it is paid off, partially because Wheatshocker Apartments debt was transferred to it when it was demolished in 2014.
The Sunflower spoke to Scott Jensen, director of student housing and residence, about the possibility of closing Fairmount Towers last August.
"We still have five years worth of debt we're paying off," Jensen said at the time. "We're not planning to close it."
"The only other thing I can say is, if there was another purpose on campus and could pay off the remaining debt and the costs to demolish the buildings, that would be the only reason for Fairmount's closing.
"We're not closing this year."
Jensen said at that time that last fall student demand to stay at Fairmount Towers had increased from the year before.
"We went up 200 students from last year," he said on Aug. 23, 2016. "We don't see a reason to close when the demand is that high."
— — —
—Evan Pflugradt contributed
---
*Clarification: In an earlier version of this story published online, The Sunflower reported "The office of student housing and residence said its members were directed to direct members of the media to speak with Strategic Communications about the change. Strategic Communications directed The Sunflower to Teri Hall, who did not answer The Sunflower's call. The Sunflower was told Hall would meet with reporters to answer questions at 1:15 p.m, Friday; however, when a reporter from The Sunflower showed up to Hall's office, the door was locked." Teri Hall was at the Flats, not her office, answering questions.
— — —
View Comments (9)
About the Contributors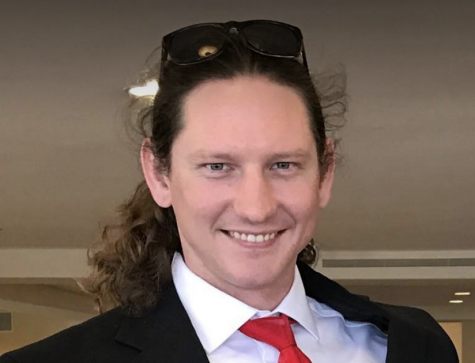 Chance Swaim, Former Editor in Chief
Chance Swaim was the Editor in Chief of The Sunflower from fall 2017 to spring 2018.

Swaim was a graduate student in the English Department working...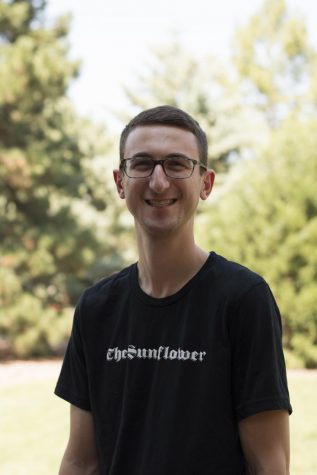 Evan Pflugradt, Former sports editor
Evan Pflugradt is the former sports editor of The Sunflower. Pflugradt past served as the publication's Editor in Chief, Opinion Editor and a reporter....