Chris Lamb: Volleyball's best-kept coaching secret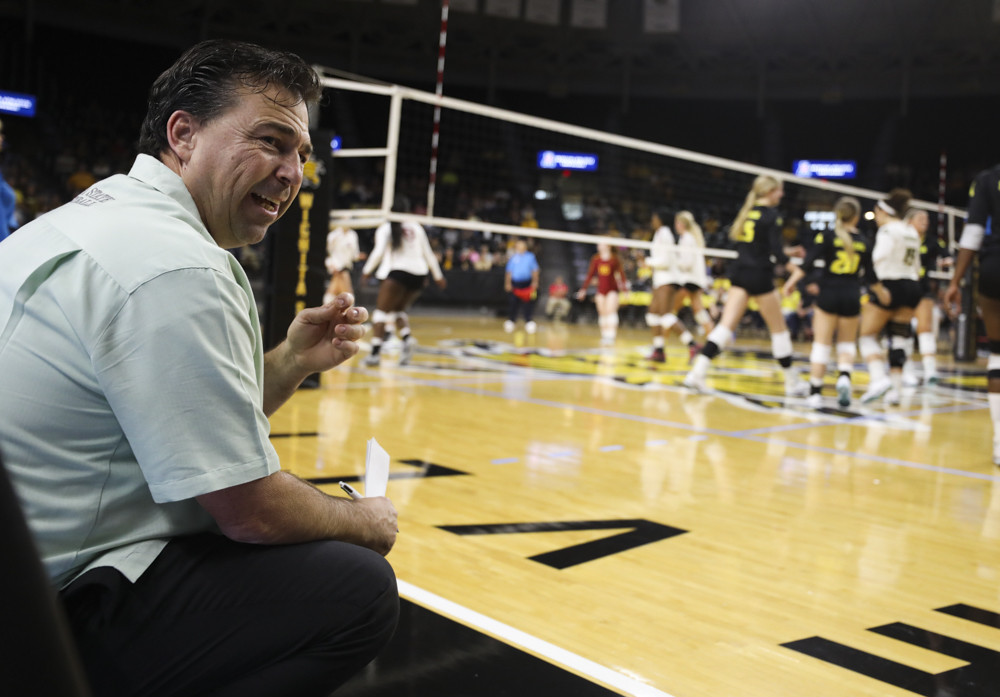 In his 18 seasons at the helm of the Wichita State Volleyball team, Head Coach Chris Lamb has gained national acclaim for his perennial success.
According to his coaching contemporaries, however, he deserves more recognition.
In a national coaches poll, Lamb was recently named the No. 1 coach in the country who doesn't get the credit they deserve.
"It's flattering," Lamb said. "There's no one I'd rather hear that from than my colleagues."
Lamb said volleyball lends itself to well-kept secrets.
"Volleyball's not on TV every night," Lamb said. "It doesn't go running across the ESPN ticker tape at the bottom, so I think there's a lot of best-kept secrets in volleyball."
If Lamb was in it for the recognition, he could leave to coach at a higher-profile volleyball school. He said he gets plenty of offers.
"I'm not ashamed of having offers," Lamb said. "I'm honored that people are interested in what we do, but I think I've made it pretty obvious that I'm happy."
He said he couldn't imagine anyone else as the head coach at WSU.
"Who else is supposed to do this job?" Lamb asked. "This is my job. I don't expect anyone else to do my job."
"I just want to be the one that keeps coaching this volleyball team."
The American Athletic Conference offers most WSU teams a higher level of competition than the Missouri Valley could. The Shocker Volleyball team, however, left behind a strong field of MVC opponents.
"Nobody gets more quality volleyball bang for the buck so to speak than the Valley," Lamb said. "I'm proud of the Valley."
The AAC is less of a volleyball conference — there isn't even a conference tournament — but Lamb said he sees great potential from a player and coaching standpoint.
"The AAC volleyball is good," Lamb said. "They have all the potential in the world. It's a conference on the rise."
WSU is currently 4-0 in AAC play, but Lamb said facing new opponents on the road is no easy task.
"It feels like the Wild, Wild West a little bit in conference right now," Lamb said. "We're walking into unfamiliar places — it seems like we have a target on our back."
Lamb encouraged students to come out and support the team when they welcome new opponents to Koch Arena.
"I just appreciate the support," Lamb said. "Come out and see them play. They go hard."
About the Writer
Matthew Kelly, Former Editor in Chief
Matthew Kelly is a former editor in chief and managing editor for The Sunflower.  Kelly graduated in 2020 with a bachelor's degree in political science...