The Sunflower — a fact-finding, truth-telling news source
The Sunflower holds a high standard of journalistic integrity and will always try to provide every side of a story.
Those who know us at The Sunflower know us as a fact-finding, truth-telling news source.
This week, WSU Today, a university-published newsletter managed by Strategic Communications, featured a headline reading, "Sunflower enrollment article inaccurate, misleading." Underneath the headline was the same letter that appeared in Thursday's Sunflower issue, authored by Rick Muma, senior associate vice president for academic affairs and strategic enrollment management.
In the letter, he condemned The Sunflower for discussing padded enrollment numbers. Misinformation, false beliefs, and lacking integrity were all themes prevalent in his message.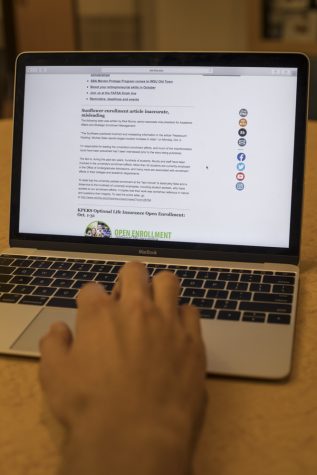 Had The Sunflower requested interview with Muma, he would have willingly provided accurate context, he suggested.
The Sunflower should have reached out to Muma for its article on enrollment padding. However, the primary findings of our article: that the reason Wichita State was about to report the largest enrollment increase in the state is because 668 non-degree-seeking students enrolled in free, half-credit-hour badge courses offered in the two weeks leading up to the day of the official count, and, overall, degree-seeking students at WSU are at a seven-year low.
In communications since the article was published, Muma has not explained the reason these courses were only offered for free in the two-weeks leading up to the official count. He also has not addressed the decrease in degree-seeking students at WSU.
Requests made to other administrators before deadline for Thursday's paper were passed along to Muma, who offered only a letter, turning down requests for interview. Muma could have clarified any information he wished in a five-minute-or-less interview.
Attempts for comment from WSU were made and will continue to be made. The Sunflower holds a high standard of journalistic integrity and will always try to provide every side of a story.
At times, the university has deferred to being reactive instead of proactive. Communications have drawn to a close, and requests for comments and open records are being offered after notably inconvenient delays.
Reporters are to request comment from the university when they are closely connected to a story. Strategic Communications is in charge of handling these requests when they have not been met, placing contacts between the correct parties. This process is struggling.
The Sunflower has deadlines. When the university defers or postpones comment, they only disservice themselves. Without the university's willingness to offer a clear line of communication, there's no guarantee WSU can have their comments reflected in print.
Muma challenged real, degree-seeking WSU students by claiming the numbers printed were misinformation.
"As the leader of WSU's enrollment efforts and one who believes integrity is so important as a professional, it sickens me to think that somehow The Sunflower believed that we were leading the university down a path that lacked integrity," Muma wrote in the letter.
The Sunflower showed the facts — dates and numbers. These numbers cannot be changed or refuted.
Sunflower reporters and editors strive to show the facts and offer clarity in the best way they can.
Limit the silence, step out of the darkness, and offer the student body what they need: transparency.
View Comments (10)
About the Contributors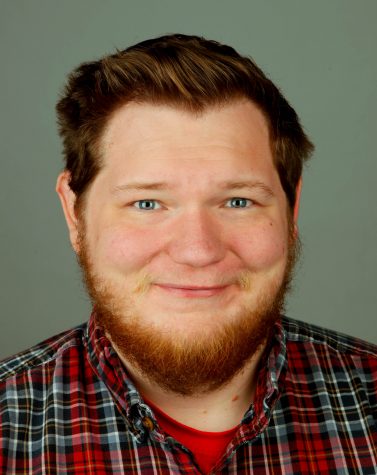 Brian Hayes, Former Photo Editor
Brian is the photo editor at The Sunflower. Hayes is a junior majoring in mass communication with an emphasis in journalism. He is from Wichita. Hayes enjoys...