The Sunflower recognized as second in Best of Show by Associated College Press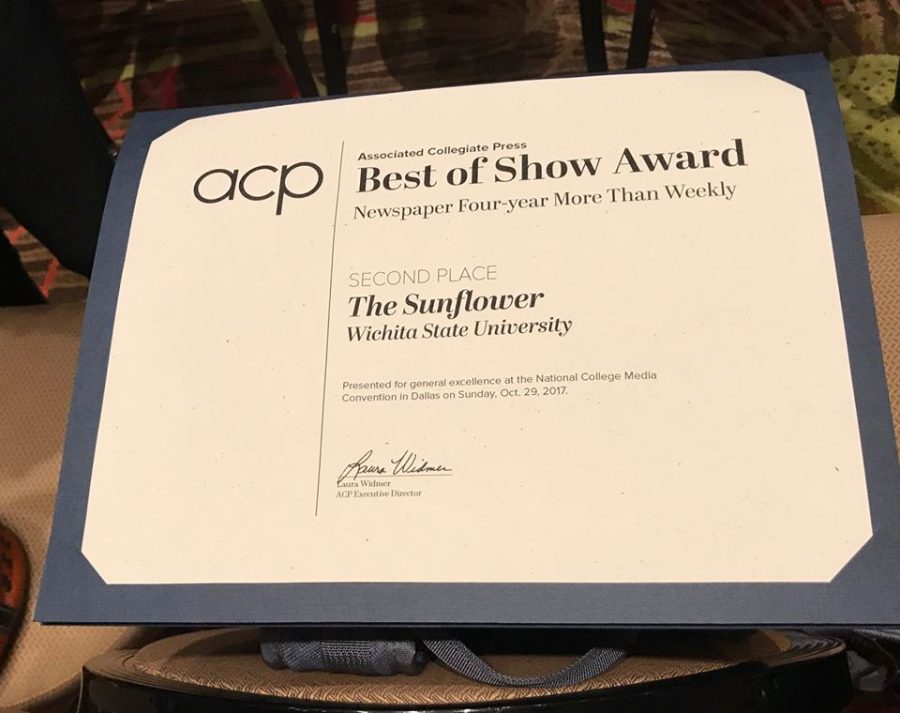 The Sunflower was recognized for second place in Best of Show by the Associated College Press at its fall convention in Dallas.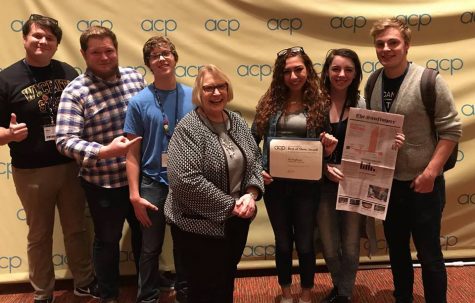 The Best of Show is held at all ACP conventions. Awards are presented to the top 10 publications — split into categories for two-year and four-year institutions, and to publications printing once per week and more than once per week.
Best of Show awards signify excellence among attendees, as only publications with students in attendance at the convention are eligible to enter.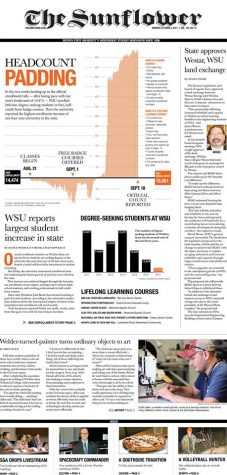 The Sunflower was recognized for its Oct. 2 publication that featured outstanding overall content in each of its sections.
Full rankings (Four-year More Than Weekly): 
1. The Daily Illini, University of Illinois
2. The Sunflower, Wichita State University
3. Minnesota Daily, University of Minnesota
4. Indiana Daily Student, Indiana University
5. Technician, North Carolina State University
6. Rocky Mountain Collegian, Colorado State University
7. The Daily Iowan, University of Iowa
8. Oklahoma Daily, University of Oklahoma
9. The Baylor Lariat, Baylor University
10. Iowa State Daily, Iowa State University
About the Contributor
Evan Pflugradt, Sports Editor
Evan Pflugradt is the former Sports Editor of The Sunflower.

Pflugradt past served as the publication's Editor in Chief, Opinion Editor and a reporter....