Wichita State: 'asking a legislative intern to serve as a designated driver isn't illegal or immoral'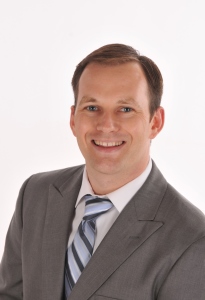 Wichita State will not pursue an investigation of a state representative and WSU lecturer following claims that he had unpaid, male and female student interns act as his designated drivers in the state capital, university officials said Sunday.
The university condemned sexual harassment at both the state and national level, but said the state representative's actions are "not illegal or immoral" nor do they warrant a university investigation.
The Sunflower reported last week that Wichita State political science lecturer and Kansas state Rep. Brandon Whipple (D) asked student interns to be his designated drivers in Topeka.
A former legislative intern for the 2016 session said he and another female student intern acted as Whipple's designated driver on different occasions.
The former intern said he drove Whipple and three other members of the state legislature to a fundraiser dinner where guests were served alcohol without being carded.
In an email to The Sunflower, Vice President for Strategic Communications Lou Heldman officially responded to the claims on behalf of the university.
"There are serious and necessary national and state discussions underway about work-related sexual assault and harassment," Heldman wrote. "Those acts are illegal and are never acceptable. But asking a legislative intern to serve as a designated driver isn't illegal or immoral."
In an email, Carolyn Shaw, political science department chair and president of Faculty Senate, said she sees no need for a university investigation into Whipple's actions.
"Rep. Whipple had periodically used interns as designated drivers until the concern was raised in the legislative leadership group about this practice," Shaw wrote. "At that point he discontinued the practice. He was appropriately responsive to the concern and has been open in talking about the issue. I see no need for an investigation."
Heldman said in his email that interns benefit from attending events with members of the legislature outside of standard working hours.
"The process of government and politics doesn't only take place 8 to 5 in the chambers and committee rooms of the Capitol," Heldman wrote. "Valuable relationships are built and knowledge gained in the meals and social gatherings that are shared after hours. They are also part of the learning experience."
Heldman wrote that university employees supervising applied learning programs should advise students on how to stay safe.
"Faculty and staff supervising internship and co-op programs should provide coaching on how to stay safe, whether students are headed into student teaching, a manufacturing, healthcare or office environment, the Legislature or any one of hundreds of other workplaces WSU students go to for applied learning," Heldman said.
View Comments (3)
About the Writer
Matthew Kelly, Former Editor in Chief
Matthew Kelly is a former editor in chief and managing editor for The Sunflower.  Kelly graduated in 2020 with a bachelor's degree in political science...