WSU finalizes merger with WATC, will move closer to enrollment goal
More than two years after the process began, Wichita State and Wichita Area Technical College announced Wednesday that a merger between the two institutions has officially been approved.
WATC will be an entity of WSU beginning July 1 of next year, according to a WATC press release, with WSU and the Kansas Board of Regents sharing governance of the institution. WATC's name will be changed to the "WSU Campus of Applied Sciences and Technology."
Tuition rates will not change for WATC students, and the institution will keep WATC's open admission policy, according to the press release.
The orginal plan was to incorporate WATC as a college of applied sciences and technology at WSU. That plan changed prior to its presentation before the Kansas legislature in January — with WSU faculty expressing concerns about being left out of the decision-making process.
Since 2015, WATC has offerred the Shocker Pathway, a joint Associate of Art degree that allows students to begin coursework at WATC and continue their studies at WSU. According to the press release, the Shocker Pathway will still be available to students.
WATC offers one degree and two certificate options — a two-year associate of applied science program, a one-year technical certificate, and a certificate of completion, which is usually completed in less than a semester, according to the WATC website.
WATC currently has an enrollment of 3,592 students. Next year, all WATC students will be counted toward WSU's overall enrollment.
This will bring the university's enrollment number closer to Bardo's stated goal of 22,000 students by 2020. WSU reported an enrollment total of 15,081 this fall, making it the fourth largest university in Kansas, 19 students behind Fort Hays State University. With the addition of WATC students, WSU will surpass FHSU but still likely remain behind the University of Kansas and Kansas State University — which reported fall enrollments of 28,447 and 22,795 students respectively.
The university's strategic plan was developed in 2016 to account for the influx of WATC-merger enrollees in a "one-time gain of 4,000 students from Wichita Area Technical College pending merger."
The merger is no longer pending.
The Kansas Board of Regents approved the merger in January.
Governor Sam Brownback approved it in April.
The Higher Learning Commission approved it Wednesday, WATC announced.
In the press release, WSU President John Bardo cited the decision as an economic one.
"The economic success of this state is at the very heart of what Wichita State does and informs every decision that we make," Bardo said in the release.
Bardo announced the approval to the Kansas Board of Regents at the start of their monthly meeting Wednesday.
"We look forward to continuing the process of developing together," Bardo said to applause from the regents and audience.
View Comments(1)
About the Writer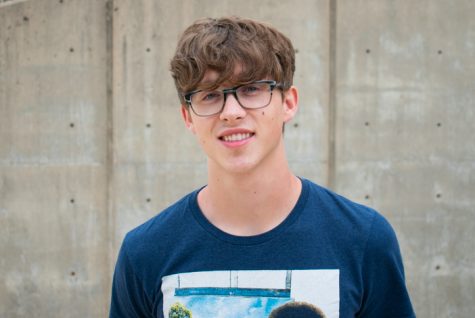 Matthew Kelly, Former Editor in Chief
Matthew Kelly is a former editor-in-chief and managing editor for The Sunflower. Kelly graduated in 2020 with a bachelor's degree in political science...