Samajae Haynes-Jones scores career-high as Shockers battle injury-plagued backcourt
Wichita State snagged 66 rebounds — the second-most in school history — in the win.
For 10 minutes of action, Horace Broadnax's Savannah State Tigers — a stranger to Charles Koch Arena — stunned the 10,506 sell-out crowd.
The Tigers forced full-court pressure and a zone defense that bothered the Shockers early, and after a string of three-pointers, the Tigers led by five points. Quick four- and five-man rotations kept the Tigers fresh and allowed them to trap with double-teams without growing tired.
"I didn't think we were going to lose the game but I was concerned with how we were playing," WSU head coach Gregg Marshall said. "My goal is to play perfect basketball for 40 minutes. I know that is never going to happen, but that is what we are after. You strive for perfection and often times you achieve excellence."
Wichita East High School graduate Samajae Haynes-Jones torched the Tigers full-court pressure scoring a career-high 31 points — he had 21 at the half. Haynes-Jones became the first Shocker to post 30-plus points since All-American point guard Fred VanVleet two seasons ago.
No. 8 Wichita State (5-1) defeated Savannah State (2-6) 112-66 — the second-most points in Marshall's tenure.
"Samajae Haynes-Jones looked like he was back home. He looked like he was comfortable, short of being knocked in the mouth and having blood everywhere — it looked like it was a City League game," Marshall said.
Haynes-Jones exited the game in the second half after a Savannah State defender popped him in the mouth, causing him to drip blood into the Tigers' backcourt. Haynes-Jones returned to action, but not after challenging the depth of the Shockers' injured backcourt.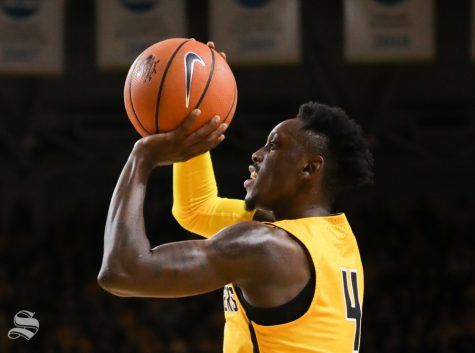 "He was at ease," Marshall said. "He's really, really explosive with that first step.
"Obviously, Samajae is talented; he's got to get more comfortable."
Haynes-Jones said the up-tempo pace helped his transition offense, and opened up more opportunities for him to score. Haynes-Jones shot 4-6 from three-point range, snagged five rebounds, and posted a 5-2 assist-to-turnover ratio in a team-high 26 minutes of action.
""It was fast," Haynes-Jones said. "It's good to get in transition — and I can see the floor, create for myself and I can look for my teammates as well."
Led by Haynes-Jones' 31 points, WSU scored 68 points off the bench, which is the most in school history. Six Shockers scored in double figures.
The Tigers' full-court press and a zone defense stunned the Shockers, who struggled last week in the Maui Jim Maui Invitational when eventual champion Notre Dame switched to a zone defense. The Tigers forced WSU to nine first-half turnovers — the Shockers mounted 19 turnovers in the game.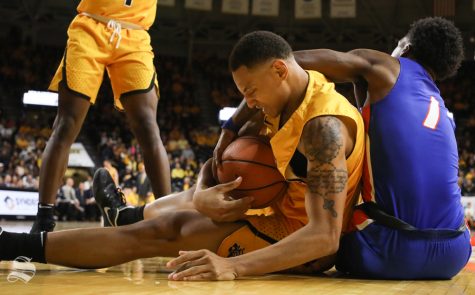 Savannah State continued to rain three-pointers, attempting 55 from distance and knocking in 13. Entering Tuesday, Savannah State shot the third-most three-pointers per game of any team in the country, according to KenPom, with 54 percent of their shot selection coming from outside the perimeter. However, their season average from long distance is just 29 percent. Against WSU, they shot 23 percent.
The Tigers failed to compete on the glass, snagging just 10 offensive rebounds — 31 total boards on the night to the Shockers' 67. WSU's plus-36 rebound margin is the second-best in school history, and the best in Marshall's tenure.
Seniors Rashard Kelly and Rauno Nurger each broke through with double-digit rebounds. Nurger topped a career-high with 12 rebounds. Kelly had a double-double with 12 points and 10 rebounds.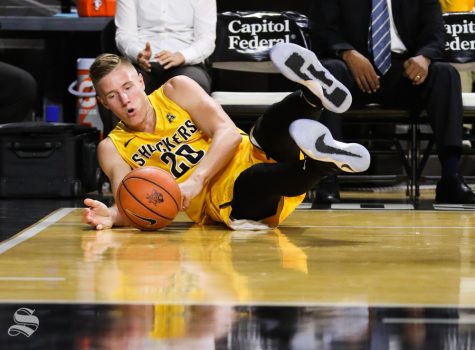 Starting point guard Landry Shamet suffered a sprained ankle. He did not see action in the second half. Marshall shed fears of an injury to Shamet's foot, which underwent surgery to repair a stress fracture on July 31.
Senior guard Conner Frankamp went out in the second half after a non-contact injury kept him on the floor in the backcourt. He was able to walk off the court under his own power, and returned to action after a brief rest. He did not need medical attention.
"It's next man up, we don't cancel the season," Marshall said. "You just have to keep playing, and that's where depth comes in."
Senior Zach Brown did not play after tweaking his knee in a team practice Sunday, the team reported. Brown used crutches as a precaution on Monday. Marshall said X-ray results showed no serious injury; Brown has an MRI scheduled for Wednesday to rule out any damage to his knee. He is projected to play Saturday at Baylor should the MRI results come back negative.
Limited by injuries, WSU played a three-guard lineup for most of the game, consisting of a mix between Shamet, Frankamp, Hayne-Jones, C.J. Keyser, and Austin Reaves. Reaves earned his first career start in Brown's absence, and Keyser played for the first time this season after being held out of action for personal reasons not disclosed to the public.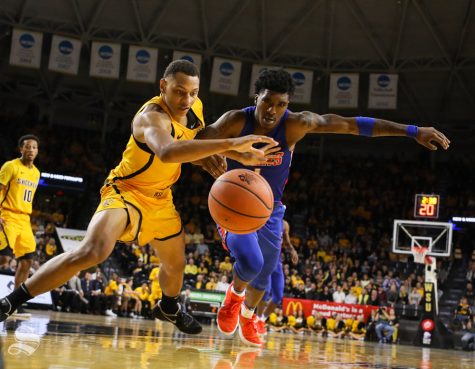 Reaves had 12 points on 4-8 shooting, with all of his points on three-pointers.
Frankamp, after starting the game scoreless on 0-5 shooting, finished with 10 points, and had two assists to zero turnovers.
WSU next plays No. 16 Baylor at 1 p.m. Saturday in Waco, Texas, where the Shockers will face Scott Drew's 1-3-1 zone defense.
Leave a Comment
About the Writer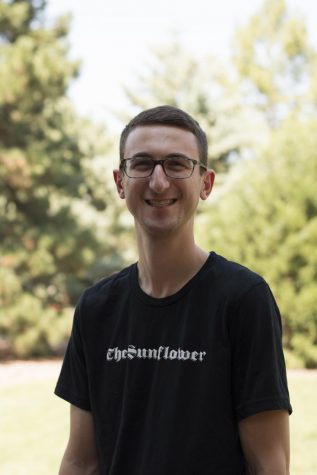 Evan Pflugradt, Former sports editor
Evan Pflugradt is the former sports editor of The Sunflower. Pflugradt past served as the publication's Editor in Chief, Opinion Editor and a reporter....