Students can offer input on YMCA at Thursday's focus group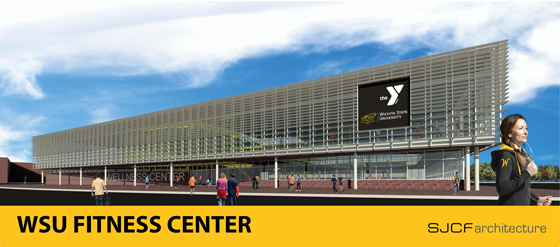 A focus group will be held Thursday for students to offer their input on what should be included in the YMCA and wellness facility set to be built on Innovation Campus within the next few years.
The focus group will take place from 1-2:30 p.m. in the Rhatigan Student Center room 258, and an architect will be on hand to take notes on student feedback.
The student fee that is funding the joint facility was endorsed by the 60th Session of the Student Government Association in May after the 59th Session rejected a similar proposal. It was approved by the Kansas Board of Regents in June.
The fee varies by number of credit hours a student takes. As a baseline, undergraduate students enrolled in fifteen credit hours can expect to pay $190 per semester towards the wellness center.
Despite the fee being instated for the fall semester, no formal agreement between Wichita State and the YMCA has been reached.
In an August interview with The Sunflower, Vice President for Student Affairs Teri Hall projected that the facility, which will be located across Mike Oatman Drive from the Eck Stadium parking lot, would be up and running by fall of 2019.
In the past, students have expressed concerns that the university administration disregarded student input on the Y partnership.
Hall disputed that students were being left out of the decision-making process.
"We're going to include students in this process all the way through."
About the Writer
Matthew Kelly, Former Editor in Chief
Matthew Kelly is a former editor in chief and managing editor for The Sunflower.  Kelly graduated in 2020 with a bachelor's degree in political science...