Brownback confirmed as international religious freedom ambassador at-large
Kansas Gov. Sam Brownback was confirmed as the religious freedom ambassador at-large by a vote of 50-49.
Brownback's confirmation clears the way for Lt. Gov. Jeff Colyer, a Johnson County plastic surgeon, to succeed him as Kansas governor.
A 50-49 cloture vote by the U.S. Senate — a deadlock broken by Vice President Mike Pence's 50th vote in favor — on Wednesday cleared the way for a confirmation vote on Trump's appointment of Brownback to an at-large ambassadorship for international religious freedom, based in Washington, D.C. Senators voted on party lines. Republicans control the senate with 51 seats, but John McCain (R-Ari.) and Bob Corker (R-Tenn.) were both absent, leaving a 49-49 split, leaving Pence with the deciding vote.
Brownback, who was nominated for the ambassadorship by President Donald Trump in July, is one of the nations most unpopular governors.
"Normally, these things would have moved forward much more expeditiously, but it hasn't and it's been a difficult time for the United States Senate, the Congress, this year. But I'm glad it's coming up," Brownback told reporters Wednesday afternoon at a school choice rally in Topeka.
Brownback's new position will oversee the country's advocacy for religious minorities in areas of religious conflict and oppression around the globe.
View Comments(1)
About the Writer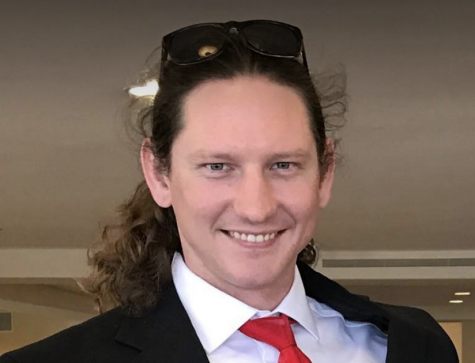 Chance Swaim, Former Editor in Chief
Chance Swaim was the Editor in Chief of The Sunflower from fall 2017 to spring 2018.

Swaim was a graduate student in the English Department working...