Where'd the paper go? Student government ends newspaper program
Wichita State's Student Body President Paige Hungate announced Thursday that student government "discontinued" a student-funded program that delivered newspapers to buildings on campus, citing "inconsistent deliveries and breach of contract" as reasons.
The Collegiate Readership Program, which is funded by $62,500 in student fees, provided free copies of the Wichita Eagle, USA Today, and the New York Times to Wichita State students. The cut will not affect The Sunflower, which has its own, separate newsstands and delivery system.
Hungate made the announcement through her monthly "Engage with Paige" video, a forum where she answers pre-submitted questions from students.  After skipping over the one question submitted — asking whether she could, indeed, rap the entire "Baby Got Back" song — Hungate moved on to announcing the findings of an SGA survey that asked a variety of questions to students. Of the 15,081 students at Wichita State, 350 students responded to the survey.
The survey asked students, "Are you aware of the Collegiate Readership program?" Of the 350, or 2 percent, of students who responded to the survey, 25.57 percent of respondents answered yes, 11.49 percent were unsure, and 62.93 percent answered no.
More than 52 percent of student respondents who said they are aware of the program said they "never pick up the paper," Hungate said.
The survey results released to the public through SGA's Facebook page Thursday did not include a margin for error or confidence percentage, which indicate the accuracy of a survey's findings as they relate to the total student population.
Hungate said the program was ended "because of the perception from students that it was unnecessary, but moreso than that, there was a breach of contract and we weren't getting the deliveries that we were required to have with our contract, so we ended up ending that program."
It is unclear at this time the exact date the program was ended. The Wichita Eagle, USA Today, and New York Times have not been delivered on a consistent basis to campus buildings for months, and The Sunflower began hearing complaints from readers as early as September about the other newspapers.
Hungate did not immediately respond to questions about what would happen to the student fees allotted for the program. The Student Senate did not vote to approve this decision, but Hungate said they were updated as discussions progressed.
"It was a discussion for many months amongst many people," Hungate said by e-mail Thursday.
View Comments (2)
About the Writer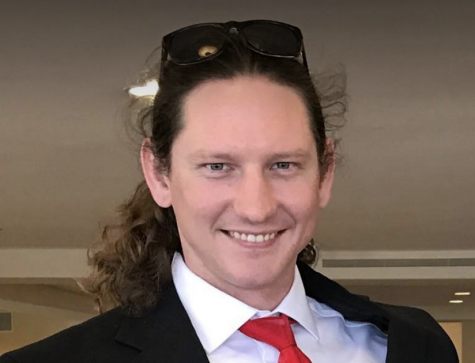 Chance Swaim, Former Editor in Chief
Chance Swaim was the Editor in Chief of The Sunflower from fall 2017 to spring 2018.

Swaim was a graduate student in the English Department working...