Education dean says faculty weren't left out of Wonder conversation
The College of Education's Department of Curriculum and Instruction — the department most closely associated with teaching careers — was first notified about a new, on-campus private school November 29th through a short email announcement. The two-line email from College of Education Dean Shirley Lefever described a privately-funded school coming to Wichita State, with no details beyond that.
It wasn't until a Feb. 4th Wichita Eagle story announcing the school that the College of Education's faculty, at the same time as the public, were given any details about the new Koch-funded school, Wonder.
On February 7th, The College of Education's Department of Curriculum and Instruction faculty received a second email from Dean Lefever — an email that directed them to a new FAQ about Wonder posted on Wichita State's website.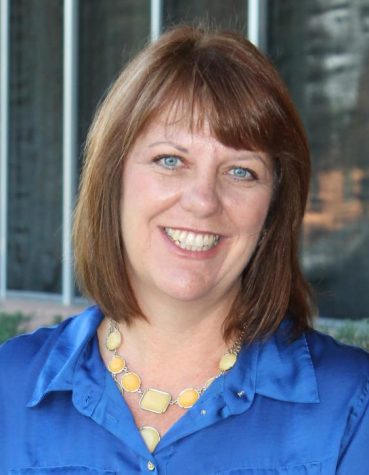 Faculty members in the Department of Curriculum and Instruction said the Eagle article, in which Lefever is quoted as saying "we just feel very privileged to be a part of (this) conversation," gave the impression that College of Education faculty were asked for input into Wonder.
"I'm not aware of any faculty members who were brought into the conversation," one College of Education professor said. Other education faculty members said they weren't given any input into or information about the school before the Eagle's story came out.
Dean Lefever herself gave the impression that she knew little detail about the school before its newspaper unveiling. She said she had a few brief meetings in the fall with the school's co-founders, Annie Koch and former Americans for Prosperity director Chris Lahn, and that she "read in the paper that (the school) was finalized in December."
Still, Lefever assured she "informed the faculty in November that I'd been having conversations," and said she was surprised that faculty felt like they were left in the dark. She said her first email was an opportunity for faculty to ask questions.
"Hindsight is always 20-20. There's never been an intent on my side to not communicate. But I understand there's always room for improvement."
Dean Lefever said the school is "just another opportunity" for College of Education students that won't be required for graduation.
It's unclear what that opportunity will shape up to be. Students working or shadowing at the unaccredited school won't earn student teaching credit, Lefever said.
The College of Education's Teacher Intern Handbook says "persons certified for student teaching shall engage in student teaching only in educational agencies which are accredited or approved by the state board of education and which have entered into a written contract with a teacher education institution."
Dean Lefever said the school will still provide some kind of experience for students in the College of Education.
"We place our students in a lot of settings," Dean Lefever said. "If we have students who have an interest, we would look for an opportunity to pursue that interest … but we are not going to circumvent what our accreditation body requires."
Last week Dean Lefever invited College of Education faculty to an impromptu Q&A session about the school.
During Thursday's Q&A, Dean Lefever, Assistant Dean Ashlie Jack and Department Head Kim McDowell explained that teacher education candidates can participate in practicums and teaching internships at non-accredited institutions prior to the final semester of their teaching internship. During their final "student teaching" semester, though, they must be placed at an accredited school.
Both Lefever and McDowell used the Q&A to explain that calling Wonder a "lab school" is a mischaracterization. But as faculty members pointed out, WSU's FAQ page describes the school as such: "There's a long tradition in American higher education of having laboratory schools," the FAQ reads under the section "Is it appropriate to have a private school on state property?"
One faculty member asked Lefever if she'd call the new school a "partnership," as university spokesperson Lou Heldman has. Nearly every Innovation Campus development — including Airbus, the Experiential Engineering Building, and the Law Enforcement Training Center — has been touted as a partnership. Lefever said Wonder is more of an "opportunity," one in which the College of Education "can choose to participate, or not."
Lefever said Wonder's co-founders, Annie Koch and Zach Lahn, are open to collaborating with College of Education faculty on curriculum development. But when asked how collaborations would take place, and when, Lefever did not have an answer. In response, the faculty recommended inviting the school's co-founders to next month's department meeting. It's unknown at this point if they will make it.
Faculty members in attendance said the Q&A gave the impression that Dean Lefever and the College of Education are willing to let faculty be a part of Wonder. But a lack of information and clarity about the school meant many questions were given half answers, or no answers at all.
Dean Lefever said the school — set to open in September —  is still in the planning stage, so it's "a story that's yet to be told."
"I don't think there's anything that's so set in stone," Lefever said over the phone. "Of course people are unsure. To be uncertain about something that hasn't even started yet, that doesn't surprise me at all. I think for us to have the opportunity to be in the conversations about this can be very beneficial.
"I think what's important is there's always been an opportunity to have questions answered."
About the Contributor
Andrew Linnabary, Digital Managing Editor
Andrew Linnabary is the 2018-2019 Digital Managing Editor of The Sunflower.

He is a senior studying journalism and minoring in English. Linnabary is...