Bardo calls for public student fees deliberation
An hour before the student senate meeting where the student fees recommendation would undergo a first reading, Wichita State President John Bardo emailed a statement to Vice President for Student Affairs Teri Hall, calling for the Student Fee Committee to "reconvenes and holds its deliberations in public, so that the campus and the community know we are committed to the First Amendment and the freedom of speech required in a first-class university."
The Student Fees Committee — a group of students from the Student Government and university administrators — met Friday behind closed doors, barring reporters from The Sunflower and the Wichita Eagle from entry to the student fee deliberations.
Claiming the committee is not subject to the Kansas Open Meetings Act, university administrators and student government members discussed how to allocate $9,642,314.
Monday, The Sunflower wrote about how members of the Student Fees Committee might be retaliating for investigative reporting. That evening, the committee released its recommendations, cutting The Sunflower's operating funds in half and its request by nearly two-thirds.
Bardo's full statement was:
"The current discussion on Sunflower funding has raised First Amendment questions. I have spoken numerous times about my concern regarding First Amendment censorship at universities, especially involving freedom of speech. The fee committee, I believe, acted within the rules of the Kansas Open Meetings Act, however, there are normally not constitutional questions regarding fees. At this stage of the student fee process it is a student senate decision. SGA recommends fees to the President. I think that recommendation will have more credibility if the fee committee reconvenes and holds its deliberations in public, so that the campus and community know we are committed to the First Amendment and the freedom of speech required in a first-class university."
Student Senate tabled discussion of the proposal and Hall delivered Bardo's remarks.
Hall said the meeting would take place by the end of next week. Organizations requesting funds will not present their requests again.
It's unclear what committee members will be allowed to consider. Hall made clear this did not mean Bardo was changing the recommendations of the committee.
Leave a Comment
About the Writer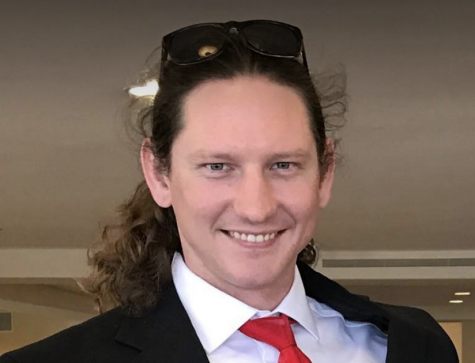 Chance Swaim, Former Editor in Chief
Chance Swaim was the Editor in Chief of The Sunflower from fall 2017 to spring 2018.

Swaim was a graduate student in the English Department working...