Cougars clinch spot in championship game with three-point win over Shockers
One possession stood in the way in between Wichita State and a trip to the conference championship game.
With an intercepted inbounds pass with just seconds to play, The Shockers saw their chances at the championship game vanish as Houston pulled ahead with the win.
The Cougars had a chip on their shoulder heading into the game because they were on a mission to make a statement about their team.
Getting the win on a conference tournament stage can open up people's perception on Houston being a Cincinnati/Wichita State-type contended in the conference.
"This stage is different, I just think it's perception more than anything else. People perceive you differently maybe," Houston's head coach, Kelvin Sampson said. "In our conference you hear a lot about Cincinnati, Wichita State. Wichita State, Cincinnati."
Wichita State and Houston finished in the regular-season about as close as it could get. They had identical conference records, sharing the second place spot and splitting their regular-season series.
No. 11 (No. 2 seed) Wichita State and No. 21 (No. 3 seed) Houston had a semifinal game that reflected just how close their regular-season was.
Houston's defensive effort set an early tone for the game. Shutting down Wichita State's offense gave Houston the edge to get the lead.
The Cougars held The Shockers to making just eight of their 30 first-half field goal attempts.
"They're just a good defensive team," Head Coach Gregg Marshall said. "They're gritty, they're tough, they're well-schooled and they were knocking us off our cuts."
Houston's lock-down defense was enough to get Wichita State flustered, which was their ultimate downfall in the first half. The Shockers were held to 31 first-half points.
"They took the ball from us a couple times," Marshall said. "So their physicality certainly bothered us."
The Cougars' defense is what carried them through the first half since their leading scorer, Rob Gray was held to nine points.
The second half was a different story.
With Wichita State making a second-half comeback, Gray was the main thing keeping Houston in the game. Gray finished with 33 points after four threes in the second half alone.
Despite Gray's shooting ability, sophomore guard Landry Shamet thinks The Shockers' lack of ball pressure also impacted Gray's shooting success.
"Part of it is just on us not really pressuring the ball enough," Shamet said. "Not taking anything away from him, he's a hell of a player. We just didn't defend him well enough and he made some big plays down the stretch."
Houston had a one-point lead in the final seconds of the game with Wichita State having possession.
One basket could have put Wichita State out on top, but an inbounds pass by sophomore guard Austin Reaves was intercepted, causing senior guard Conner Frankamp to foul Gray.
Gray knocked down two free throws putting Houston up by three. Shamet brought the ball up the court looking for a last-second three, but the shot didn't fall.
Although The Shockers are out of the conference tournament, they are looking ahead and moving their focus onto the Big Dance.
Marshall doesn't know what to expect when it comes to Wichita State's seeding, but he's hoping for the best with the conference change.
"I have no idea what to expect. We know we're in," Marshall said. "I would like to be positively surprised one year, but I don't anticipate anything favorable."
"I just hope that we have a good draw and a good place to go and we go play well and see how far that can carry us."
Seeding and placements for the NCAA Tournament are announced Sunday night around 5 p.m. CT.
Leave a Comment
About the Contributors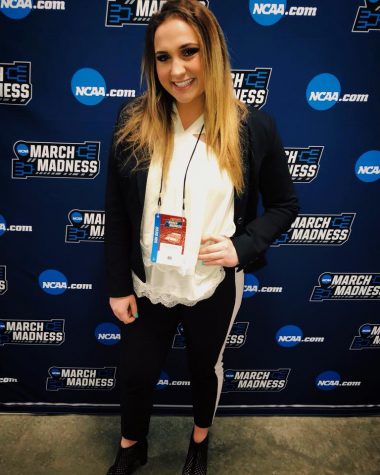 Aliyah Funschelle, Former sports Reporter
Aliyah Funschelle was a sports reporter covering men's basketball for The Sunflower. She studied sports management at Wichita State, and worked as a Campus...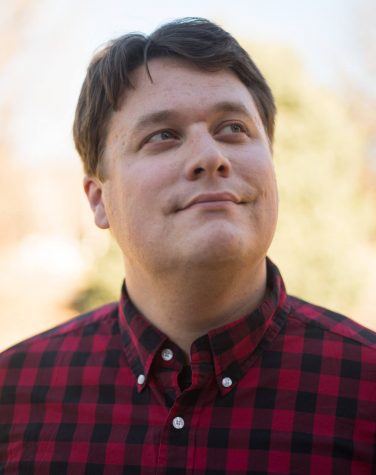 Matt Crow, Former Sports Editor
Matt Crow is the Sports Editor for The Sunflower. Crow is a senior at Wichita State majoring in communications with an emphasis is electronic media. He...