Campus YMCA will house urgent care center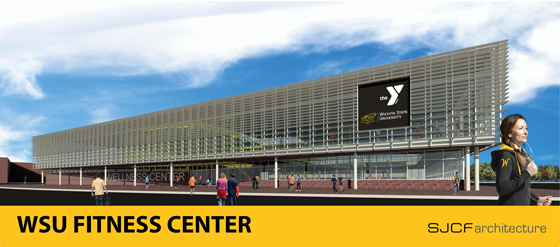 A $3 million partnership between Wesley Healthcare and the Greater Wichita YMCA will bring an urgent care center to Wichita State, according to a university press release.
The Wesley Healthcare Urgent Care Center (UCC) will be housed in the YMCA expected to open on Innovation Campus in early 2020. It will provide, "extended weekday and weekend hours to serve students, faculty, staff, residents in surrounding communities, and employees of WSU's partner companies," the release said.
For the second year, WSU students are paying a tiered Health and Wellness Fee, which will fund the operation of the YMCA and wellness center. However, no tuition, fees, or tax money are going towards the UCC, the release said.
WSU students already have access to on-campus healthcare through Student Health Services. SHS Director Camille Childers said the addition of an urgent care center will "help meet the needs of the WSU community."
"Students will continue to receive quality, affordable services through Student Health, while the addition of the UCC will provide access to onsite X-ray when needed and an option for medical services on weekends," Childers said. "This facility will assist in creating a healthy WSU campus community and surrounding neighborhood."
SHS office hours are Monday through Friday and there is currently no X-ray machine on site.
Vice President for Strategic Communications Lou Heldman said that becasue SHS exclusively provides services to students, non-students will be most affected by the addition.
"In most ways, it probably has a bigger impact on faculty, staff, people working on Innovation Campus, and the surrounding neighborhood than it does on students," Heldman said.
The release noted that the UCC will provide increased opportunities for the College of Health Professions and Wesley to collaborate on applied learning initiatives.
About the Writer
Matthew Kelly, Former Editor in Chief
Matthew Kelly is a former editor in chief and managing editor for The Sunflower.  Kelly graduated in 2020 with a bachelor's degree in political science...