Kelly: We promise another year of seeking truth, providing forum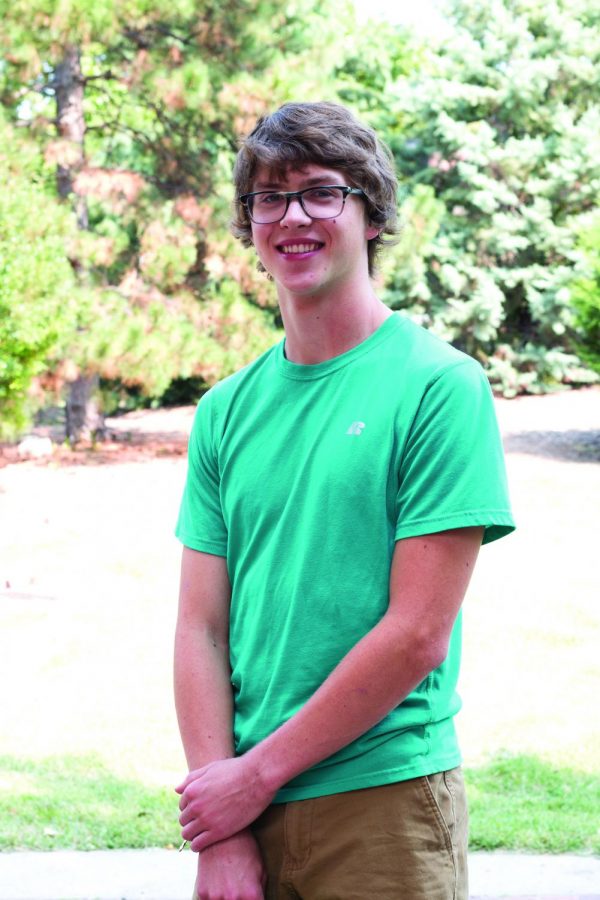 Welcome to Wichita State. If you're new, here's the rundown.
WSU is on a mission to redefine higher education by championing the ideals of public-private partnership, applied learning, and community engagement. The Sunflower, WSU's independent student newspaper since 1896, is here to present the facts, hold authority accountable, and provide a forum for discussion in the WSU community.
I walked into the Sunflower newsroom as a freshman with a backpack, a resume, and very few expectations. I was looking for a job. What I found was a passion.
Now I'm editor in chief.
One of my goals for this year is to not spend too much time reporting on The Sunflower. Last year, that wasn't an option.
Threats to our funding — which coincided with award-winning investigative coverage — dominated the back half of the spring semester. It was deeply rewarding and humbling to have the community rally in support of The Sunflower.
But we're not here to report on us. We're here to report on you and for you.
Sure, it looks great for The Sunflower when we raise hell and prompt the state legislature to make student fees deliberations public, but shouldn't students have the peace of mind of knowing they attend a university where information is readily available — not withheld, redacted, or hidden behind a closed door?
They should. It's time for some preemptive transparency.
This year needs to be different.
The new university website has a Public Information page with an open records log. I would encourage you to make use of it. I know I will.
Who knows? You might have what it takes to join the Sunflower staff. But even if you don't feel like venturing down to the basement of Elliott Hall, we want to hear your voice.
Find something you care about and take a stand. Write a letter to the editor. Comment on a story. Don't keep it to yourself.
Starting this year, you'll have another option. The Sunflower is picking up an opinion line, a feature The Wichita Eagle dropped last month after 24 years. If you have an opinion — 40 words or less — submit it anonymously on The Sunflower's website. You just might see it in the paper.
I want to be clear — the Sunflower Opinion Line won't be a forum for gossip or slander. I want to feel the pulse of the WSU community. Be creative. Be original. Take a stand.
I'm incredibly grateful for the opportunity to serve the WSU community as editor in chief of The Sunflower. I've always loved this school.
When I was little, it was an uncomplicated love — the kind of love that meant half my wardrobe was black and gold. I imagined bouncing a super ball from the third floor of the McKnight atrium while my dad installed art shows for his MFA. I cried when the Shocker baseball team fell a game short of making the College World Series in 2008.
My two years at The Sunflower have endowed me with a healthy dose of skepticism. I no longer accept things at face value. That doesn't mean I love WSU any less.
There's more to love than blind loyalty. I've learned that, to really love this school, you have to fight for it. You have to make it a better place. That's what I hope to do this year as editor.
Please reach out to me at [email protected] if you think there's something I need to know about. I'll always listen.
About the Writer
Matthew Kelly, Former Editor in Chief
Matthew Kelly is a former editor in chief and managing editor for The Sunflower.  Kelly graduated in 2020 with a bachelor's degree in political science...