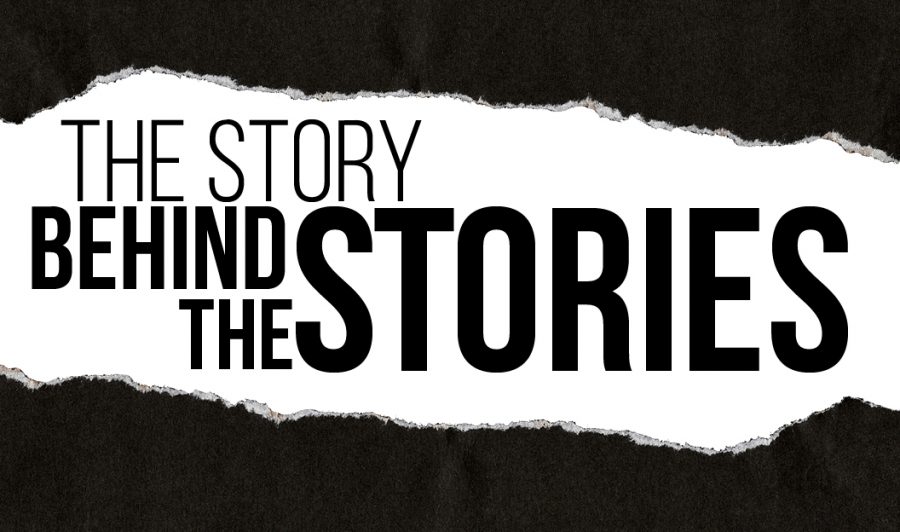 How threats to The Sunflower's funding have closely followed coverage of the university, Innovation Campus
How threats to The Sunflower's funding have closely followed coverage of the university, Innovation Campus
February 26, 2018
Wichita State students and community members have raised concerns on social media about our coverage of Friday's student fees deliberations, where a committee of student government members and university administrators had a closed-door meeting to discuss The Sunflower's future funding.
It wasn't an issue for these meetings to be closed in the past, they said. "It doesn't exactly sound like news."
So why was it so important for The Sunflower to be allowed in the room during student fee deliberations?
This latest episode is one of many in a pattern of administrative and SGA responses to The Sunflower's coverage. It's part of a long pattern of The Sunflower asking important questions no one else will — about Innovation Campus, about backdoor dealings, and about potential conflicts of interest that could put student interests below business interests.
By covering these stories for our readers, our funding has been threatened, our independence has been threatened, and our very existence as the student newspaper at WSU has been threatened.
At The Sunflower, we take these threats very seriously, no matter what twisted shape they take. We're worried students are being used to carry out the wishes of a few who disagree with our coverage. Here is what has happened so far.
'Treading on very thin ice'
Conversations about The Sunflower's receipt of student fees has been a recurring theme since July, when I went to speak with WSU President John Bardo about the potential for conflicts of interest in the development of Innovation Campus — an "interconnected community of partnership buildings where organizations establish operations and reap the rewards of the university's vast resources" that includes laboratories, a community makerspace and mixed-used areas.
Bardo was unavailable for an interview, as was Vice President for Research and Technology John Tomblin, so I met instead with Lou Heldman, David Moses, and Andy Schlapp about the potential for conflicts of interest in the development of Innovation Campus.
Heldman is WSU's vice president for strategic communications, Moses is the university's attorney, and Schlapp is the executive director of governmental relations, director of the board of trustees, and WSU President John Bardo's right-hand man. All three administrators sit on the board of a closely-held nonprofit organization that awards contracts to developers on Innovation Campus called Wichita State Innovation Alliance.
During that interview, which came shortly after the announcement that WSU had moved about 300 students from university housing to a newly-constructed private apartment complex on Innovation Campus owned in-part by David Murfin, the chairman of the board of regents, I wanted to ask about three concerns:
Could Bardo, with his dual roles as university president and chair of the board for the closely held nonprofit that awards contracts to the regent's company, fulfill his duty to put the university first when he was involved in decisions that affected the personal wealth of one of his bosses?
Did the fact that Tomblin's ex-wife is married to Steve Barrett, another owner of MWCB, pose another potential conflict of interest?
Did either of these relationships have anything to do with MWCB's heavy involvement in the development of Innovation Campus?
Moses said I had "warped logic." He told me I was "treading on very thin ice," and that if I were sued as a result of writing about these potential conflicts of interest, he could not protect me.
Heldman said those facts wouldn't "have any credibility for anyone who has a scintilla of sophistication."
Schlapp said "the simple and easy dots to connect are always 100 percent wrong."
All three denied the existence of a conflict of interest, and then The Sunflower's funding was brought up.
"There is no conflict out there," Moses said. "And people like to throw that word around lightly but, you know, I'm going to — you receive the bulk of your funding from student fees correct? Very little of it is advertising."
During that interview, I was told that if these concerns presented conflicts of interest, by my "warped logic," it was also a conflict of interest for The Sunflower to report on students because we receive student fees.
That interview happened on Friday, July 24. The day before, I had scheduled the interview with Heldman and told him what I wanted to discuss. After arranging the interview, he wrote an e-mail to the Publication Board — The Sunflower's governing board that selected me as editor in chief last spring and has the power to remove me from the position by vote — asking for corrections to a story about the Flats, calling it "part of a consistent pattern of slanted coverage." All questions, for that story, had been directed to Vice President of Student Affairs Teri Hall, and I had reported it based on what she told me.
'Sunflower becoming an independent entity'
I responded on Saturday with a full transcript of my interview with Hall.
Todd Vogts, the chairman of the publication board and a former editor in chief of The Sunflower, responded to Heldman Saturday by clarifying the role of the publication board, which "does not and cannot involve itself with content decisions of The Sunflower. The Sunflower is an independent, student-operated media outlet."
By Monday, Hall got involved. She sent out an e-mail to me, Vogts, Amy DeVault, The Sunflower's faculty adviser, Heldman, and Moses with the subject line "Sunflower becoming an independent entity."
"Currently, the Sunflower receives $100,000 in student fees so it is really not a separate entity," Hall wrote. "I'd like us to schedule a meeting to begin discussions how the Sunflower could become a true separate entity from WSU."
That meeting happened a little more than a week later, and I did not attend — because I had something else scheduled and I thought it was inappropriate to meet outside a full Publication Board meeting to discuss the future of The Sunflower. Hall, Moses, Heldman, Vogts, DeVault, Jeff Jarman, director of the Elliott School of Communication, and two other publication board members attended.
During the meeting Moses raised concerns about previous coverage in The Sunflower and said he was trying to protect the institution if it were to get sued for something that appeared in The Sunflower. The more support WSU provides The Sunflower, including student fees, faculty support, and financial operations, Moses and Heldman agreed, the more "entangled" the university would become in a lawsuit against The Sunflower.
Moses said "that in an ideal world, we would have a student newspaper that didn't receive any funding, support, or any type of contribution from the institution. It would all be from private sources, in an ideal world."
Things cooled off, and the school year started. I wrote a column for the back-to-school issue and received a nice e-mail from Heldman, wishing me luck on the coming year.
"I hope you have a great year as editor and that you at least occasionally find a university initiative you like," Heldman wrote. "Let's keep talking."
Then The Sunflower published a story about WSU's enrollment numbers.
Story inside a story
Following a story published in The Sunflower last October about Wichita State's enrollment numbers, Vice President of Strategic Communications Lou Heldman called for a meeting with the writers of the story — Editor-in-Chief Chance Swaim and Copy Chief Matthew Kelly and me — to "discuss The Sunflower's recent coverage."
Heldman was joined by David Moses, WSU's general counsel. I recorded audio of the meeting. Swaim documented the meeting in a memorandum.
Over the course of the Oct. 9 meeting at Shocker Sports Grill & Lanes in the RSC, Heldman and Moses criticized The Sunflower's coverage, said the WSU administration would be hesitant to cooperate with The Sunflower moving forward, and suggested that "problems" may arise for The Sunflower in the near future.
The enrollment story
After the Oct. 2 enrollment story, The Sunflower reached out to more than a dozen administrators and faculty members with follow-up questions, including Heldman, President John Bardo, and Rick Muma, then-vice president of strategic enrollment management.
Muma agreed to comment, but said he would not answer The Sunflower's questions. Instead, he would send a letter to the editor to be published in the Oct. 5 issue of The Sunflower. Everyone else either did not respond or declined to comment and deferred to Muma's letter. Heldman said Muma's letter, in which Muma called The Sunflower's enrollment coverage "incorrect and misleading," was the university's official response. The Sunflower reported its efforts and the response from university officials.
The university sent out Muma's letter, headlined "Sunflower enrollment article inaccurate, misleading," in its daily WSU Today e-mail newsletter to faculty, staff and the WSU community. Heldman said he wrote the headline and it was his decision to send the letter through WSU Today.
After a "steady stream of negative, attacking stories from The Sunflower," the university strategic communication department had to "tell students, faculty, staff, and the public what is really going on," Heldman said.
Heldman and Moses each said they agree with Muma's statement that the story was incorrect and misleading.
When asked what exactly was inaccurate in the story, Moses said the word choice made the story seem "slanted." He pointed to 'despite' and 'touted' in a sentence, "Despite a drop of 136 in Wichita State degree-seeking students, the university touted an increase of 607 students from last fall's 20-day headcount," as a "clear example" of The Sunflower's bias.
Heldman said we didn't understand the "changing landscape of education" and the innovative ideas WSU comes up with to keep up with it.
Neither disputed any of the facts reported in the story.
'Damaged goods'
"What can I expect when dealing with a Sunflower reporter? Can I expect the university to be fairly reflected?" Heldman said during the Oct. 9 meeting. "I would have to say no at this point."
Heldman said The Sunflower's coverage doesn't accurately reflect what goes on at WSU.
Swaim said Heldman's "idea of what fairly reflects the university is different than reality," because Heldman was hired to promote the university in a positive way as the vice president of strategic communication.
The rules of journalism are changing, Heldman said, and he plans to change the way he does his job to reflect that. He compared it to a rule change in football, barring "spearing" — leading with the helmet when making a tackle. Players changed how they played football when the rule changed, much like he planned to change how he deals with The Sunflower following what he saw as unfair coverage, he said.
Moses also criticized The Sunflower's coverage, saying most of the news stories he has seen "belong on the opinion page."
"You portray in your stories a negative about Wichita State," Moses said. "You, The Sunflower, start with the premise that we're all horrible, terrible people and we're liars and cheaters and we pad our numbers."
Moses said The Sunflower only chooses stories that make the university look bad.
"Have you ever written a story about the effort Wichita State is making to reach out to the community, to be a part of the community, and to not maintain the status quo?" Moses asked. "No, I don't think I've ever seen that."
Heldman said he remained hopeful that Kelly and I could write those stories, but that it was "too late" for Swaim, because he was already "damaged goods."
Trust issues
During the meeting, Heldman and Moses each brought up issues relating to a larger, ongoing discussion over transparency.
WSU is a public university, funded in part through state taxpayer dollars. As a public entity, the university is subject to the Kansas Open Records Act. The public is granted the right to information from the university, with some restrictions. As the university's general counsel, Moses is in charge of handling KORA requests.
Moses said The Sunflower requests information through KORA irresponsibly and too often. He said The Sunflower should do at least "ten minutes of research" before requesting information through KORA and that completing the requests takes up a significant amount of his time.
Heldman said The Sunflower had lost the trust of the university and, until these "trust issues" were resolved, all communication between the administration and The Sunflower would be in writing.
Becoming 'a problem'
Moses said he saw an advertisement on The Sunflower's website promoting an online essay writing service. He said the advertisement, which he refers to it as "the academic dishonesty ad," could be a violation of the student code of conduct and The Sunflower could potentially be punished for the alleged violation.
"We'd hate for this to become a problem for you guys," Moses said.
Swaim said he didn't control which ads appeared on the website. Moses said Swaim was responsible for the content of the ads regardless and it was "irresponsible" to allow the ad to be displayed. He said there should be more safeguards and it was an issue The Sunflower would need to address before it became a problem.
Heldman and Moses each expressed concerns with the comment section on The Sunflower's website. Moses said he didn't like that posters of comments could remain anonymous and anybody could post anything they wanted.
Swaim said it was important for The Sunflower to provide a forum for students and community members to share their thoughts and views on the current events affecting the university.
The Sunflower has since updated its comment section, requiring readers to login to an account before posting comments. It also contacted its website host to make sure the advertisement didn't show up on any of the 203 other college and 2,181 high school newspaper sites it hosts.
At the conclusion of the meeting, Moses told Swaim, Kelly, and me that he appreciated the work that we were "trying to do."
"No, we don't," Heldman said, as he and Moses left.
Hungate's role
To understand SGA's role in threatening the paper, you have to understand what happened last year — the year Paige Hungate was elected student body president — and how it relates to her responses to The Sunflower.
The day the headcount padding story printed, Hungate sent me an e-mail about a different story that appeared in that issue, that had a teaser headline on the bottom of page 1: "SGA Drops Livestream," after student government decided to stop live-streaming senate meetings, citing ADA compliance.
"The connotation of this title makes it seem that there is no reasoning behind it, but rather, that we are attempting to stop the transparency and hide things from the student body. This could not be further from the truth," Hungate wrote.
Hungate's tenure as student body president was mired in controversy from the outset. She ran on the promise of repairing strained relationships between student government and the university administration and working with the president's executive team to achieve its goals.
That put her in immediate opposition to a group of students on campus who felt underrepresented and whose concerns, they said, were not being addressed and that decisions were being forced through SGA by the administration.
Tensions between students and the administration came to a head last spring, after John Tomblin spoke at the open forum portion of the student senate meeting on March 1. Tomblin asked for student government support of a student fees increase to help pay for a 60,000-square-foot facility combining a YMCA-run fitness center with drop-in daycare and a wellness facility on Innovation Campus.
During the open forum, Director of Campus Recreation Eric Maki spoke out, questioned if partnering with the Y would benefit WSU. A week and a day later — after student senate voted down the proposal — Maki resigned. The Sunflower later reported that Maki had signed a non-disparagement agreement and non-disclosure agreement that limited what he could say about his departure.
SGA's resolution in support of the fee increase to bring a YMCA to campus failed 7-26-2. Tomblin had said: "If you do not want it, we'll mark it off the master plan and we'll move on. So I say absolutely, if you don't want it, then I say move on."
Hall suggested the vote was merely a suggestion, and that President Bardo still had the ultimate authority to approve the fee increase.
We The Students, a group of students who formed last spring and staged a sit-in protest outside of President Bardo's office in Morrison Hall soon after the Y vote and Maki's resignation one day after the vote. Bardo, as has become increasingly common in the past two years, was not available to talk to the group of students. They sat in the hallway, where administrators began to appear from their offices to field questions, as the protesters' chants rang out in the former library and current administrative office building.
"We the students demand transparency!" they shouted.
Heldman assured students President Bardo had nothing to hide, but said students should expect a delayed response, as Bardo was traveling.
"A considered response is probably a couple weeks away," Heldman said. "There's no shortage of answers. We respond to questions all the time."
The group handed off a list of demands, which included increased transparency by the executive team about major decisions on campus and related to development on Innovation Campus. The group wanted increased student input on key decisions, and said the YMCA decision was the latest "symbol of hypocrisy" that was expected to be voted on with a week of student input after administrators had been in conversation about bringing a YMCA to campus for around 18 months.
Two days after the sit-in, and a written response from President Bardo, We The Students interrupted a student senate meeting and read a resolution calling for Bardo's resignation.
After a heated debate, the resolution was pared down and amended to reflect a vote of no confidence in Bardo, stating he was "no longer competent to lead." The resolution passed 20-4-7.
Hungate, who was a senator during last year's session, voted for the YMCA resolution and then abstained from the no-confidence vote, after a measured pause.
About a month later, Hungate was elected as the student body president. One of her first moves what to arrange a potluck with administrators to help repair relationships.
Things cooled off for a while. Then, at the final student senate meeting of the semester, a new resolution supporting a $90 to $100 fee increase that would pay for a Y membership for every student and bring the Y to campus passed Hungate's senate, 23-16-2, after a four-hour debate.
The next night, at the annual SGA banquet for incoming and outgoing sessions, an altercation between Hungate's parents and former-SGA president Joseph Shepard and his parents, led to a criminal investigation of Hungate's parents for battery and anti-black "fighting words."
We The Students demanded a statement of apology from Hungate. They stormed the student government offices and delivered a list of demands to Hungate, which included a call for her to temporarily step down from her position while university police investigated.
Hungate said she would not comment on the incident. She later expressed displeasure with The Sunflower for printing her parent's names in news stories about the altercation that resulted in a criminal investigation.
"Transparency! Transparency! Transparency!" The calls kept coming from protesters, who covered their mouths with duct tape in a gesture symbolizing the feeling of being silenced as marginalized students on campus.
Hungate's presidency was off to a rocky start — with a live stream constantly in her face — and she said she wanted to be as transparent going forward as possible and that she would strongly consider the list of demands. The protesters disbanded and went home. She and her cabinet took diversity training. The school year ended. The district attorney determined there was not enough evidence to pursue charges against Hungate's parents.
But transparency was still a sore subject in the fall. Student senate meetings, which had traditionally been live-streamed through SGA's Facebook page, would no longer be available through Facebook, Hungate announced.
It was news The Sunflower had to report, saying we would instead live-stream the meetings, if SGA would not.
"I highly recommend to you that you do not live stream the senate meetings just because we are not," Hungate said in her e-mail to me the day of the enrollment story. "We are looking out for you in the event that there would arise a lawsuit. This new policy means that no official WSU entity can live stream. You all are not an exception, just as we are not an exception."
Hungate followed up on The Sunflower's coverage of enrollment numbers with a letter to the editor that said: "Too often, students and the media get overly interested in the bad that the good gets lost in the hustle. I write to you today to tell you: There are good things happening. After you read this, I invite you to focus on the good."
Perception at WSU has gained an increased importance, and The Sunflower was criticized for being "too negative" in its coverage of the university's decision to include high school students, faculty and staff, and senior citizens taking half-credit-hour courses towards its overall enrollment.
The day after the enrollment story, Lou Heldman, a former publisher at the Wichita Eagle, responded to a concerned alumna who had seen The Sunflower's coverage online:
"I was a cynical student newspaper editor myself 50 years ago at Ohio State, so I have some empathy for the editors of the Sunflower. With that acknowledgment, I have to say I have been tremendously disappointed the past few years, and especially this year, because the editors seem determined to cast doubt on every university achievement to advance their negative narrative. If you got all of your information from the Sunflower, you'd be pretty poorly informed about what's going on at WSU."
Oct. 10, the day after the meeting between Heldman, Moses, and the Sunflower's reporters, four strange things happened:
Provost Tony Vizzini sent a signed letter on official university letterhead urging me to remove the previously cited ad from The Sunflower's website, because anyone using the service advertised would be in violation of the student code of conduct.
Lou Heldman left a voicemail on my office phone and sent an e-mail asking me to remove a comment on a story about an administrator's sexuality. (I did)
David Moses forwarded a records request from Hungate requesting The Sunflower's information about The Sunflower's advertising revenue.
Joe Kleinsasser, a long-time member of the Publication Board who works in strategic communications, resigned from his position on the board.
The pressure was on, and it was obvious The Sunflower needed to update it policies, which I presented at the next publication board meeting.
At that meeting, the first week of November, we had lengthy discussions about online comments, advertisements, and anonymous commenters.
Shelby Rowell, a student senator who Hungate had appointed to the Publication Board with the approval of the student senate, said reading negative stories in The Sunflower made her second-guess coming to Wichita State.
Rowell and Hungate were both concerned with student safety, particularly Hungate's, and said the anonymity of online commenters made students feel unsafe on campus.
Hungate repeatedly said The Sunflower is "not truly independent" because it receives student fees.
At the end of the meeting, The Sunflower's faculty adviser, Amy DeVault, asked Hungate directly if there was a plan forming to eliminate The Sunflower's student fee allocation.
Hungate said she and others had been looking at how other schools handle student fees and college newspapers, to make the funding more equitable. She said they were looking at how much advertising revenue The Sunflower brings in. She mentioned other Kansas universities who bring in around 60 percent of their revenue from advertisements and 40 percent from student fees.
That meeting took place on a Friday. Over the weekend, I sent an email to Teri Hall, Paige Hungate, University Budget Director David Miller, and Amy DeVault saying I wanted to be included in further discussions about The Sunflower's funding and caught up on past discussions.
"Rumors keep swirling that we will have our funding pulled with the implementation of the new fee structure. I'm writing to inform you that that would be devastating to the future of The Sunflower," I wrote.
Hall forwarded my e-mail to the president's executive team, along with a note:
"Paige (Hungate) and I received this message from Chance. I will respond to him later saying that we will meet with him in person. Paige has the pub board conversation taped. I will listen to it tomorrow and get back to you all about our next steps"
John Tomblin quickly responded: "I thought they were an independent newspaper?"
"No they say they are independent of oversight but willingly take student fees," Hall wrote back.
"I need one of those jobs," Tomblin wrote.
"Don't we all!" Hall wrote. "Just one of the many things I'm working on fixing."
The meeting went as planned and Hall said fees would be about the same level as last year and that she was just looking at ways to make fees more equitable.
Advertising dollars are down for The Sunflower, as Hungate could see from her open records request for The Sunflower's revenue. Any attempt to tie student fees to advertising — with the expectation that advertising revenue would be the higher number — would be unrealistic for The Sunflower for the foreseeable future, and the result would be devastating for the approximately 40 students a year who get paid, hands-on, applied-learning experience at The Sunflower.
And that's why it was so important, especially this year, for The Sunflower to be in that meeting room during student fee deliberations.