Topham's year off shaped WSU cross country for an impressive one-two punch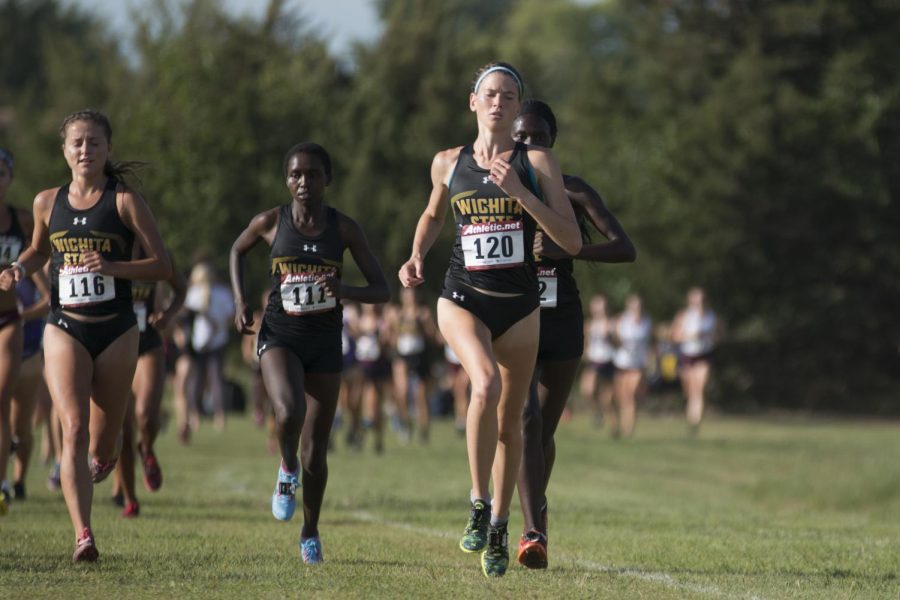 Rebekah Topham finished first in the J.K. Invitational on Saturday.
Topham, a redshirt junior, is the first athlete — male or female — to win the competition four times. She won the event running unattached last year — claiming the top spot for the third year in a row, which was previously the individual record for most victories.
Her coach, Kirk Hunter, said the feat is growingly impressive with Topham now competing with sophomore Winny Koskei — the team's second best runner.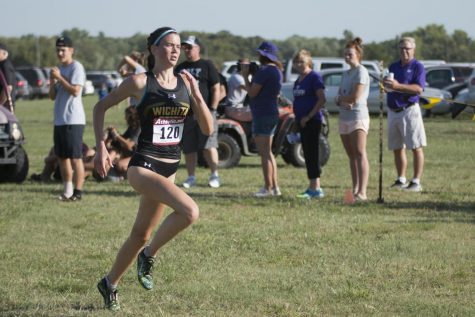 "It's one thing to say she won four times, but the fact that she had to beat Winny (Koskei) is impressive all in itself," Hunter said. "You just don't find people who can do that right out of the gate."
This is the first year Koskei, from Kenya, is running with Topham. Hunter believes the two may be the best duo in his tenure.
"
If they're not the best, they're one of the best duos I've ever had."
— Kirk Hunter
"These two girls are running close to anyone I've had," Hunter said. "I've been here nine years. If they're not the best, they're one of the best duos I've ever had."
Topham, a two-time Missouri Valley Conference champion, elected to redshirt last year after falling short of her goals to qualify for the NCAA Championships in track and field. She now has two seasons of eligibility remaining to meet her goals.
Hunter said he believes the decision will help Topham with her goals as an athlete, but he also said he sees it having an impact on the team as a whole.
"I think it also helped Winny (Koskei)," he said. "With Rebekah not racing, Winnie was doing this on her own. She (Koskei) got some glory of her own, and in this process that helped Winnie get some confidence.
Hunter said last season, Koskei had to take over leading in situations that Topham typically would. Now, Hunter said, the team has a "good one-two-punch."
"They have enormous potential," Hunter said of the duo. "Once they learn how to work together a little better and take turns leading, those two can really do some damage to people around the United States."
About the Contributors
Evan Pflugradt, Sports Editor
Evan Pflugradt is the former Sports Editor of The Sunflower.

Pflugradt past served as the publication's Editor in Chief, Opinion Editor and a reporter....
Selena Favela, Photographer
Selena Favela is a photographer for The Sunflower.

She was the photo editor for The Sunflower her junior year. Favela is currently a senior majoring...