Bohm back in town
Alec Bohm is back at Eck Stadium.
Bohm, the No. 3 overall MLB draft pick, dressed in Philadelphia Phillies red, practiced alongside some former teammates Saturday at Wichita State's first fall practice.
In a few days, Bohm will leave for Clearwater, Florida, for instructional work. His career might start with the Single-A Clearwater Threshers, or he may end up at either of the Phillies' two minor league affiliates in Pennsylvania.
"Philadelphia is really good to their players," Bohm said. "It's a great system, and it's the right fit for me."
Bohm, 21, was a four-year junior with WSU. He signed a nearly $6 million contract with the Phillies, just under the $6.9 million cap limited to the third overall pick.
WSU Head Coach Todd Butler had 11 players taken in this year's draft — only Kentucky had more. Butler said he expected Bohm to be taken in the top five. Bohm said it was a surprise.
"I didn't think that'd happen," Bohm said.
"That's not true," Butler said, disagreeing. "He knew he would be taken in the top five. He's too humble to say otherwise."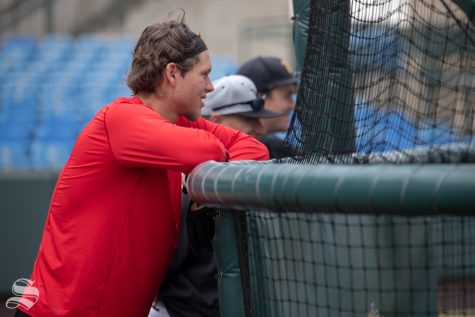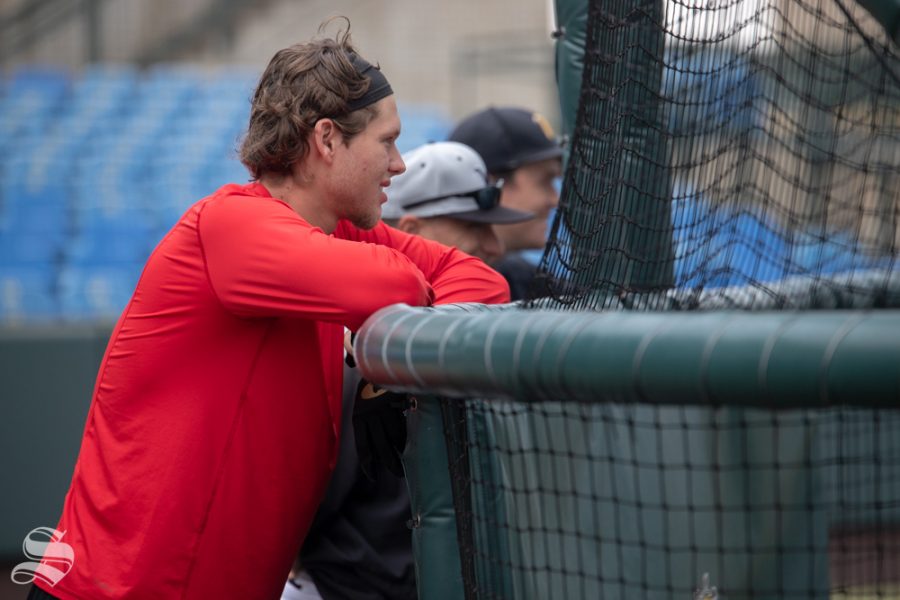 Bohm said Phillies staff have told him they believe he can fit their system at third base. Scouts, Bohm said, see him as a steady hitter who "hates striking out."
MLB slugger and future Hall of Famer Evan Longoria was taken with the No. 3 pick in 2006. Bohm said he considers the names of plenty of Hall of Fame candidates who were drafted in similar spots.
"
It's crazy when you put it in perspective of Hall of Famers who were taken where I was."
— Alec Bohm
"It's crazy when you put it in perspective of Hall of Famers who were taken where I was," Bohm said. "Guys who have been through it for 20 years and know what they're doing have shared their stories; they've told me how to get through it."
Bohm said the major leagues are "the same nine innings" as college, but "the relationships are different."
"I spent almost all day, every day with the same 30 guys for a year — and now there's a lot more people, guys are moving up and down."
Bohm spent three years with his friend Luke Ritter at WSU. Ritter was drafted in the 37th round by the Minnesota Twins.
"You don't really get those same relationships with guys in the minor leagues," Bohm said. "That's what I'll miss."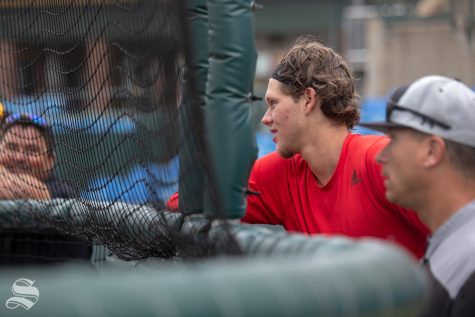 Leave a Comment
About the Contributors
Evan Pflugradt, Sports Editor
Evan Pflugradt is the former Sports Editor of The Sunflower.

Pflugradt past served as the publication's Editor in Chief, Opinion Editor and a reporter....
Joseph Barringhaus, Sports Photo Editor
Joseph Barringhaus is the Sports Photo Editor for The Sunflower. Joseph is a senior at Wichita State majoring in marketing with a minor in communications....