How Teddy Allen could change WSU's team dynamic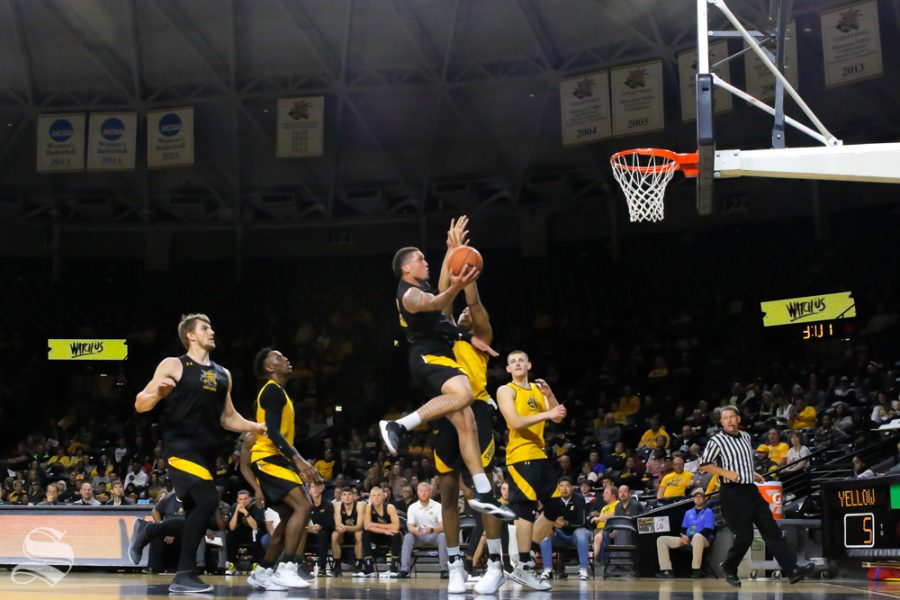 Teddy Allen's eligibility changes the dynamic of this Wichita State basketball team.
Allen displayed what he can do on the floor during the team's open scrimmage on Oct. 7, scoring 12 points and snagging a team-high seven rebounds as well.
The West Virginia transfer proved he could score plenty for the Mountaineers last season. He had a career-high 24 points against Coppin State, 22 points against an Elite Eight team in Kansas State, 20 against Oklahoma, and 16 against Texas Christian.
For the season, the man known as "Teddy Buckets," averaged 7 points and 2.7 rebounds in just under 12 minutes per contest.
Allen will help this young Shockers team out tremendously should the NCAA declare him eligible this season. WSU is awaiting a hardship appeal filed on Allen's behalf that would allow him to forgo the mandated academic year for transfers.
Allen has experience at the Big 12 level, and NCAA Tournament experience — something only two other players on this roster have.
Should Allen be deemed eligible, he would likely start right away. If his numbers from a year ago aren't convincing, take a look back at his stats from high school. Allen averaged more than 30 points per game, which was one of the top averages in the nation.
"I'm prepared," Allen said. "I've been working, and I'm ready. We can turn a lot of heads this year."
Allen has been bothered some by the appeal process, which is now in the third week. The NCAA has no deadline to make a decision, and WSU's season starts in less than two weeks.
"I got a lot of questions asking when and how," Allen said. "I didn't know anything, so that was the hardest part."
About the Writer
Marshall Sunner, Sports Editor
Marshall Sunner is the Sports Editor for The Sunflower. Sunner is a sophomore majoring in communications with a journalism emphasis. He was born and raised...