Fans engage with players, coaches at pep rally
Wichita State held a pep rally to celebrate the start of the men's and women's basketball seasons Monday night.
The event was held at Wichita State's Braeburn Square, a new development on Innovation Campus, and was open to the public.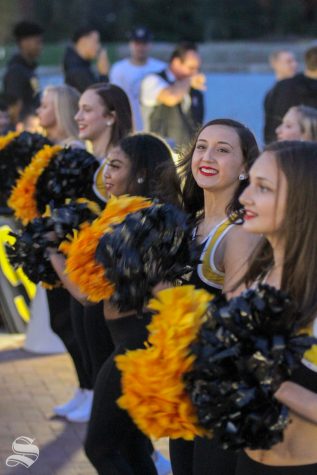 Both basketball teams were introduced, and a bonfire was held afterwards. This event allowed the students and public to meet the players and coaches one on one and also offered picture opportunities for fans.
"I had a good time interacting with everyone," WSU student Darrell Demar said. "I just wish they had more shirts."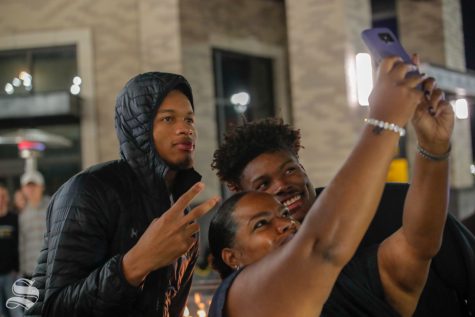 The first 100 people in line received one-of-a-kind shirts commemorating the event.
Men's basketball coach Gregg Marshall said he's "glad the school has decided to do this to generate some excitement."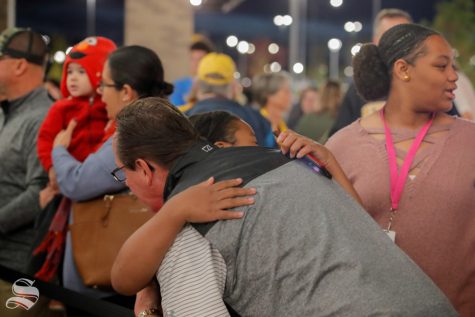 "Campus is buzzing like I've never seen it before," Marshall said. "There's kids walking all over the place, hopefully we can get them to fill up the student section on a regular basis."
Keitha Adams, the women's head coach, gave out information regarding her team's season, stating that starting this year games would start at 6:30 pm.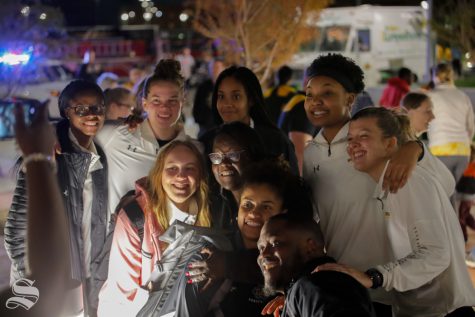 She went on to talk about her young team and said they were "fired up and ready for the season."
Associate coach for the women's team, Ewa Laskowska, said she appreciated getting the community involved with the teams.
"Anytime you put the kids in front of people to get to know them, they look at them as more than players," Laskowska said. "It's a great opportunity for community exposure."
Leave a Comment