Laura Kelly bolstered by moderates
From supporting Medicaid expansion to protecting abortion rights, one look at Laura Kelly on the issues shows she's a Democrat, but you wouldn't know that from her expansive list of Republican endorsements.
In September, nearly 30 GOP lawmakers publicly endorsed Kelly for governor over her Republican counterpart, Kris Kobach. She now has the support of every living former governor of Kansas except Sam Brownback.
Kelly, the assistant minority leader in the Kansas Senate, is competing with independent Greg Orman for Republican voters who are alienated by Kobach's harsh rhetoric on such issues as immigration.
"Governors (Bill) Graves and (Mike) Hayden and other moderate Republicans have seen how I'm able to work with both parties to achieve real results, and they know I will continue to do that as governor," Kelly wrote in an email to The Sunflower. "The only way we will fix the mess of the past eight years is to bring Democrats and Republicans together — and that will be my approach as governor."
Kelly was instrumental in building the bipartisan coalition that repealed Gov. Brownback's signature tax cuts.
"The Brownback tax plan was a bad deal for Kansas — it hurt our economy and caused cuts to our schools, roads and other important priorities," Kelly wrote.
Kelly cited her more than a decade of experience on the Senate Budget Committee as preparing her to balance the state budget. Stabilizing the budget, she said, would be her first priority as governor.
"I will work with tax experts to make our tax structure more fair and balance the budget without raising taxes," Kelly wrote. "Once the budget is stable, I will focus on reducing the food sales tax and providing property tax relief."
Kelly, who has said she would be the "education governor" of Kansas, vowed to protect K-12 funding and expand pre-K programs. She said her vision extends to higher education.
"(E)very step along the way is important for our students," Kelly wrote.
"We must make college more affordable for our students and their families."
Kelly rejects Kobach's narrative that undocumented high school graduates from Kansas who receive in-state tuition are to blame for tuition hikes at state universities.
Kelly lost the National Rifle Association's endorsement in 2016 after voting for an unsuccessful amendment that would have kept it illegal to conceal carry at state universities. She said she supports common-sense gun safety measures.
In May, Kelly told The Sunflower she would investigate the public-private partnerships on Innovation Campus if elected governor. She stood by that promise in her email interview.
"As governor, I will look at all of these private-public partnerships to make sure there is adequate accountability to the people of Kansas," Kelly wrote.
"My concern with the Innovation Campus continues to be the lack of accountability and transparency, and concerns around creating a private school on public land."
In March, Kelly's running mate, Lynn Rogers, told The Wichita Eagle that the way projects are managed on Innovation Campus seems like a "work-around" to bypass public discussion and accountability.
Leave a Comment
About the Writer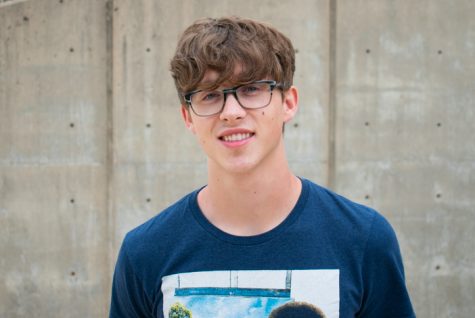 Matthew Kelly, Former Editor in Chief
Matthew Kelly is a former editor-in-chief and managing editor for The Sunflower. Kelly graduated in 2020 with a bachelor's degree in political science...