Marlon Wayans to perform 'unapologetic,' 'fearless' show at WSU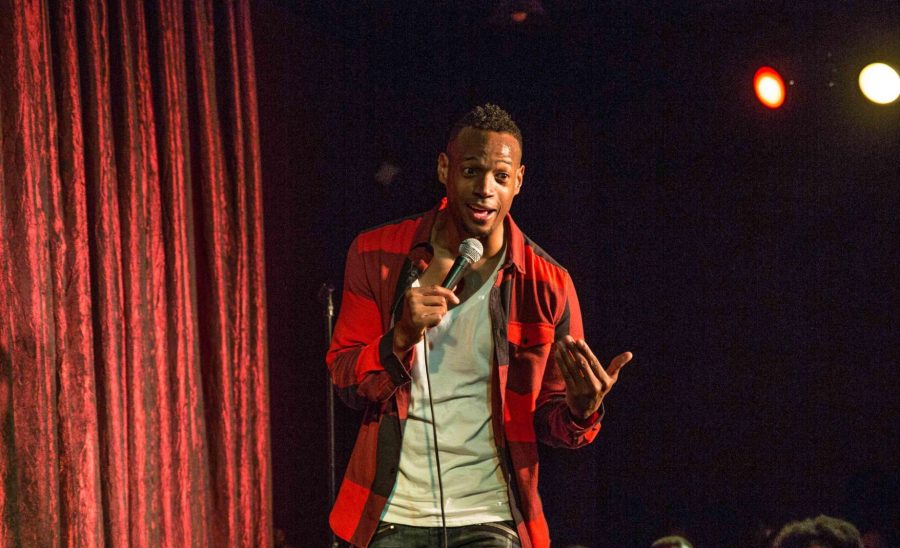 One of actor and comedian Marlon Wayans's favorite memories involves defecating on Channing Tatum's iPhone.
"Channing put a bowl of turds under my bed," Wayans said. "So I took his iPhone with a picture of his wife on it and put it between a hamburger bun and stuck it in a Big Mac box. Then I did it. He had to dig through it to try and find his iPhone. I bought him a new phone, but I had to teach him a lesson."
Readers turned off by this recollection are likely to find his upcoming show equally offensive. Physical, unapologetic and biting — this is how Marlon Wayans describes his performances. 
"I'm not as dirty as in some of my movies when I'm on stage, but I am bad and I am naughty," Wayans said. 
Wayans will perform a comedy show at 8 p.m. Wednesday, at Wichita State's Eugene M. Hughes Metropolitan Complex at 29th and Oliver streets. The event is sponsored by the Student Activities Council. This will be his first performance in Wichita.  
"My show is just fun," Wayans said. "It's fearless. It's everything college students need to hear."
Wayans is most widely known for his role as Marcus Copeland in "White Chicks" and as Shorty Meeks in "Scary Movie," among other films and television shows. His films have grossed more than $736 million at domestic box offices. 
Recently, Wayans starred, wrote and produced the film "Fifty Shades of Black," a spoof of "50 Shades of Grey." He is also filming a pilot titled "Marlon" for NBC. He said it is loosely based on his life experiences. 
"Basically, it's me raising my family and keeping love in the house, even though me and mom are divorced," Wayans said. "It's kind of autobiographical of my life, except I've never been married."
Wayans said he loves all his movies and TV shows for different reasons.
"It's like asking which girl I love the most," Wayans said with a chuckle. "I love them all; they're all different."
Wayans is the youngest of 10 siblings. He said growing up in a family of celebrities was a great experience because it gave him an inside perspective. 
"I got to see what a celebrity was before becoming one," he said. 
Wayans said he has little to no free time, but when he does he likes to spends time with his daughter and son. He also enjoys "Netflix and chilling."
"I'm big on that because you know what it leads to," Wayans said. 
Wayans said he hopes a smile comes across people's faces when they hear his name. 
Students with a Shocker ID can purchase one discounted ticket for $5 at the Student Involvement office, located in Room 216 of the Rhatigan Student Center. Tickets for the general public are $20.
Wayans said he encourages anyone who has ever laughed at any of his work to attend. 
"If you like my movies, my sense of humor, if it entices you, come along," Wayans said. "I want a crowd full of people that want to see me, that want go on a journey, that want to laugh, that's not too sensitive to laugh at things. I don't want to be judged for things I say. I just want laughter."
About the Writer
Andrew Linnabary, Digital Managing Editor
Andrew Linnabary is the 2018-2019 Digital Managing Editor of The Sunflower.

He is a senior studying journalism and minoring in English. Linnabary is...