First-degree murder conviction given in shooting of WSU student Rowena Irani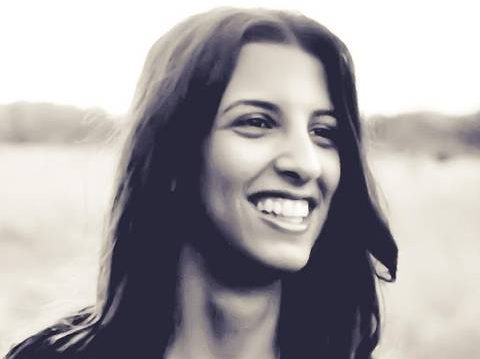 Two years after Rowena Irani was killed, ex-boyfriend Dane Owens was found guilty of first-degree felony murder.
Irani, a 22-year-old Wichita State student and psychology major, was shot Oct. 3, 2016 and died the next day. On that Monday afternoon, Irani's mother came home worried because her daughter didn't show up to pick her up from work like she normally did. She got a ride from a coworker and came home to find her daughter lying on the ground with a gunshot wound to her head. Irani bled out for three hours before her mother came home.
Irani worked at the Wichita Children's Home and was attending her junior year of college at WSU when she was killed. At WSU, she was a Student Involvement ambassador and worked at Disability Services, escorting students with disabilities to and from classes in a golf cart.
Irani was still alive when Dane Owens was arrested in connection with the shooting. Owens soon confessed to entering Irani's home while she was alone, shooting her in the head, taking her cell phone, and leaving. His defense attorney, Kurt Kerns, pushed for a lesser charge of involuntary manslaughter, maintaining that the shot was fired on accident.
Owens is an Afghanistan war veteran who suffers from PTSD.
He said seeing Irani when he walked through her unlocked front door holding a loaded gun startled him. Owens told police that he never wanted to hurt her.
"She just came around and startled me and I just pulled [the trigger]," Owens said to detectives in a tape played in the courtroom. "She just freaked me out and it was almost like a natural reaction."
Prosecutors said that Owens shot Irani because she broke up with him. Owens, who lived in Manhattan, Kansas at the time while attending Kansas State University, was in the Wichita area the week Irani was shot. He was staying with his parents in Andover while he recovered from shoulder surgery.
Owens's roommates testified during the trial, saying Owens always left his guns in Manhattan when he went home to Wichita. This time, he took his .45 caliber Winchester pistol with him — that's the gun he admitted to shooting Irani with. Owens's mother also told detectives that her son typically left his guns in Manhattan.
Before shooting Irani, Owens parked about a four-minute's walk away from Irani's house before going inside. He said he was afraid that if she saw his car parked in the driveway, she might call the police. He said he knew he wasn't supposed to be there.
After shooting Irani, Owens took her cell phone and left. He didn't assist her or call for help. Owens then threw the gun and Irani's cell phone into ponds. The gun was found but the cell phone was not.
During his testimony, Dr. Timothy Gorrill, chief medical examiner for Sedgwick County, said "it's possible" Irani might have survived had she been given immediate medical attention.
Near the time of the shooting, Owens factory-reset his own cell phone, completely wiping it clean of all text messages, call history, photos, videos, contacts, and apps.
During the trial, the jury was shown tapes of Owens's interviews with the case agent assigned to Irani's homicide, Detective Robert Chisholm.
At one point in the interview, Chisholm asks Owens what he expected Irani to do when he walked through her door holding a loaded gun.
"Take me seriously," Owens said.
Owens's arrest affidavit states that he told Irani about a previous girlfriend who he dug a grave for after she broke up with him.
In the interview tapes, he admits to telling the story. "I didn't intend to kill [the ex-girlfriend]," Owens said. "I convinced my brother we were going to dig a grave but it was nothing like this . . . It was one of those joking instances."
Owens also told police that when he walked into Irani's home, he could hear Family Guy playing on the TV.
District Attorney Marc Bennett, who was on the prosecuting team, said in his last plea for the jury to convict Owens of first-degree murder: "He (Owens) is in there long enough to not only hear the show — he can identify the show."
After deliberating for three hours, the jury found Owens guilty of first-degree felony murder and aggravated burglary.
The trial lasted for five days, starting Oct. 31 and ending Tuesday. Sentencing is scheduled for Dec. 20.
View Comments(1)
About the Writer
Jenna Farhat, Former news editor
Jenna Farhat was the news editor of The Sunflower. Farhat majored in creative writing.