Haynes-Jones sinks five first-half threes in first career double-double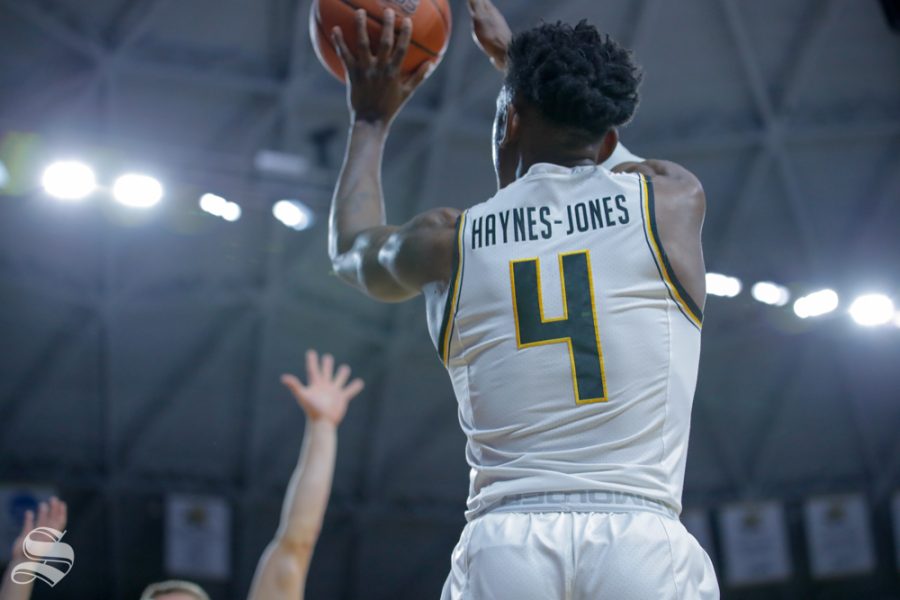 If not for a hit to the mouth, Samajae Haynes-Jones might not have led Wichita State to its second win against the Bears in two years.
Early in the game, Haynes-Jones took an inadvertent hit to the mouth. The hit drew blood, but Haynes-Jones stayed level-headed and returned the favor with killer offense.
Haynes-Jones crossed Baylor defender Makai Mason, and in at least four feet of clear space, knocked down his second consecutive three-pointer and put the Shockers ahead 10-0. Baylor coach Scott Drew had to burn a timeout before the game reached the first media timeout.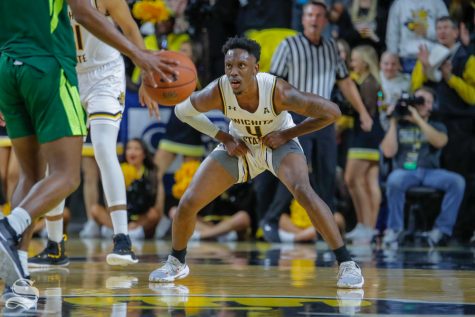 "I guess it woke him up," WSU coach Gregg Marshall said of the hit on Haynes-Jones. The Wichita native, Haynes-Jones, had five first-half three-pointers. He finished with 21 points and 10 rebounds — his first career double-double.
"That kid was unbelievable," Marshall said. "It's really gratifying to see that young man play that well in such a big game."
In the span of three minutes of the first half, Haynes-Jones spearheaded a three-point frenzy with freshman guard Erik Stevenson. The duo combined for three-pointers on six consecutive offensive possessions, the duo capping an 18-3 that pushed the Shockers ahead by 31 points.
"When it starts going in, it's kind of contagious," Marshall said. "Just like when it's not going in, like we saw in the second half, it's contagious as well."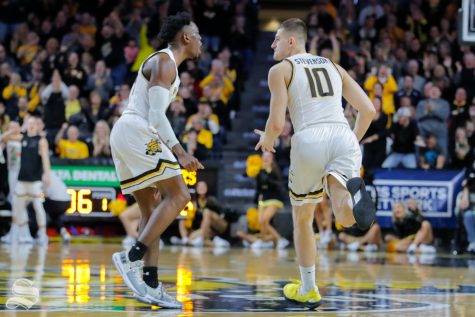 If not for the duo's hot shooting streak, Baylor would have likely won the game. The Bears trimmed a 33-point deficit into a two possession game in the final minutes.
Drew's Bears outscored the Shockers 48-27 in the second half.
"I've got to figure out what he (Drew) said to his team in the second half and he's got to figure out what I said to my team before the game," Marshall said, "then, we'd have one heck of a team."
Marshall said despite leading by 33 at one point, he continued to coach the game like it was tied at the half.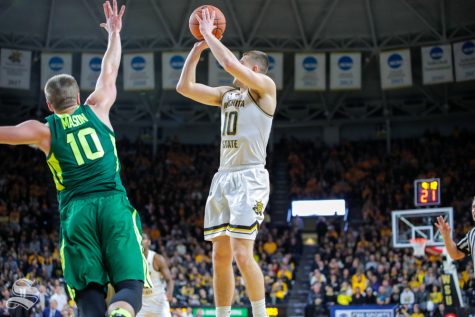 "You're always told that the game's not over," Stevenson said. "You have to step on their neck, keep the gas pedal going."
Stevenson had 18 points — three points shy of thecareer-high 21 he scored a week ago. He and Haynes-Jones scored 26 of their 39 combined points in the first half.
Stevenson said he feeds off energy from Haynes-Jones.
"Whenever he puts somebody on skates … my shot is going in," Stevenson said. "You pass me the ball, period."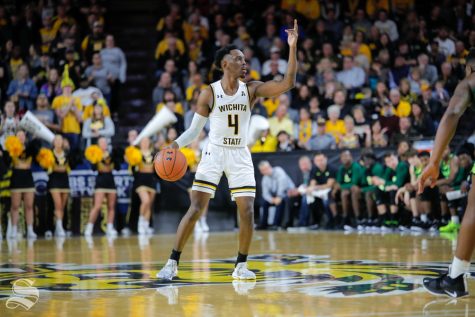 Senior Markis McDuffie said the win was a gratifying win for a young, inexperienced WSU program.
"Collectively, as a team, we're here now," McDuffie said. "This is primetime."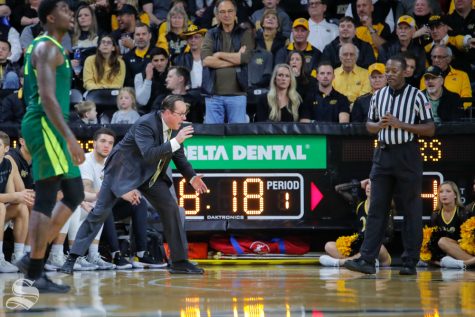 About the Contributors
Evan Pflugradt, Sports Editor
Evan Pflugradt is the former Sports Editor of The Sunflower.

Pflugradt past served as the publication's Editor in Chief, Opinion Editor and a reporter....
Joseph Barringhaus, Sports Photo Editor
Joseph Barringhaus is the Sports Photo Editor for The Sunflower. Joseph is a senior at Wichita State majoring in marketing with a minor in communications....