By The Numbers: Oklahoma Sooners trample Shockers in Oklahoma City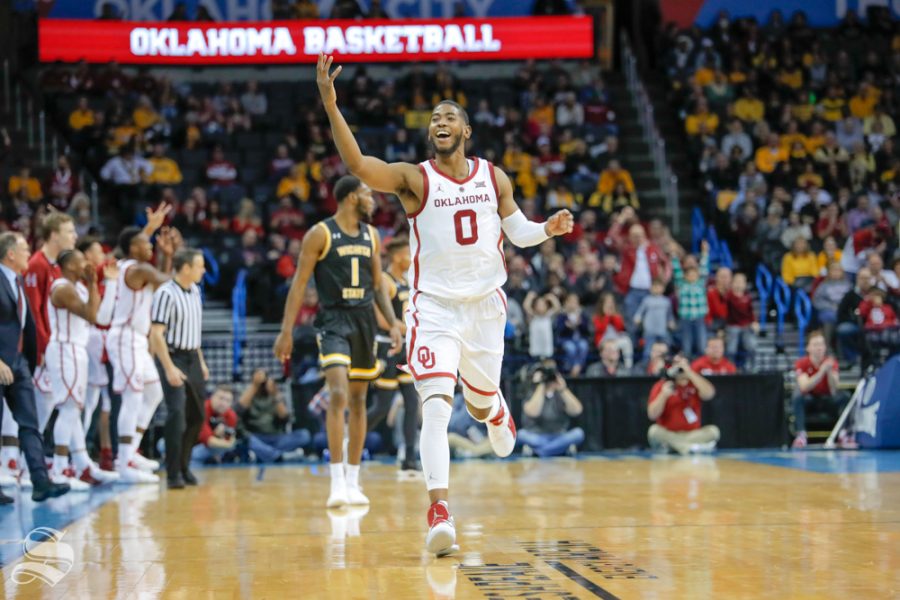 Wichita State evened their record to .500 for the second time in the road loss to Oklahoma on Saturday.
The Shockers allowed their second straight opponent to score 40-plus in the second half. Despite holding off Baylor a week ago, the Shockers allowed the Bears to score 48 in the second half. Oklahoma scored 45 in the second half against WSU.
The Sooners beat the Shockers 80-48 in Oklahoma City for the worst deficit a WSU team has put up since Gregg Marshall took control of the program in 2007.
After trailing by just eight points at the half, WSU was trampled in the second half by Lon Kruger's team, who shot shot 45 percent from the field in the second period.
The Shockers made just 15 of their 62 shots on the night. On top of that, as a team, they committed 15 turnovers.
Out of the team's 62 shots taken, 27 of them came from behind the arc. Markis McDuffie, Jamie Echenique, and Erik Stevenson were the only players for Wichita State to connect from deep. Dexter Dennis, Ricky Torres, Samajae Haynes-Jones, and Jamarius Burton were combined 0-9 from three-point land.
Torres, a junior college transfer who shot 43 percent from behind the arc a season ago, has still not made a three-point shot this season for the Shockers. He's missed all 15 attempts he's taken this season.
In two games against the Sooners, Haynes-Jones has three points on no makes. He was 0-9 from the field. The year before he missed all six attempts. Seven days ago, Haynes-Jones recorded his first career double-double, with 21 points and 11 rebounds.
Haynes-Jones also had no assists and two turnovers.
McDuffie was the lone Shocker that scored in double-figures against the Sooners. He recorded 19 points on 6-17 shooting from the field. He also brought down seven rebounds to his total stat-line. He scored 13 in the first half.
The Sooners had four players score in double-figures.
After averaging 19.5 points per game in his previous two games, Stevenson went cold from the field again, scoring eight points and only making three of his 11 shots.
With their shots not falling, the Shockers were also bullied on the interior as well, getting out-rebounded by the Sooners by 19 — the largest margin an opponent has hung on WSU this season.
Oklahoma standout Christian James recorded a double-double with 14 points and 11 rebounds. He also out-rebounded all of the Wichita State post-players — Echenique, Asbjørn Midtgaard, Isaiah Poor Bear-Chandler, and Udeze — combined by four.
About the Writer
Marshall Sunner, Sports Editor
Marshall Sunner is the Sports Editor for The Sunflower. Sunner is a sophomore majoring in communications with a journalism emphasis. He was born and raised...