Heldman: Bardo in and out of hospital; 'absolutely' expects to return as president
Wichita State President John Bardo has been in and out of the hospital as he recovers from a second surgery to treat a chronic lung condition, Vice President for Strategic Communications Lou Heldman said Friday morning. The Sunflower previously reported that Bardo was moved to a rehabilitation facility, but Heldman would not confirm Bardo's exact whereabouts.
"He has been both in the hospital and in rehab, because they do different things in different places," Heldman said. "I'm not going to give a daily update on where he is. He's in recovery."
Bardo, 70, was hospitalized in mid-November. Provost Rick Muma was named acting President on Jan. 2. When asked whether or not Bardo expects to return as president, Heldman's response was unequivocal: "The answer is absolutely yes," he said.
"This isn't unusual in the world that a CEO is ill and that things continue."
Heldman could not provide a timeline for Bardo's return to WSU, saying that's up to Bardo and his doctors. He maintained that the university is fully functioning in Bardo's absence.
"The reason we have an acting president and an executive team is to continue the work of the university," Heldman said.
Matt Keith, Kansas Board of Regents director of communication, wrote in November that the board will "remain in contact with President Bardo and will support the rest of the Wichita State leadership team until he can return to campus."
Heldman said the Regents remain supportive.
"They put out a statement to that effect in the beginning, and people don't usually feel like they have to put the same statement out every week," Heldman said.
Leave a Comment
About the Writer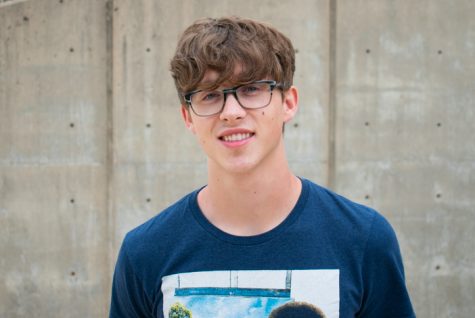 Matthew Kelly, Former Editor in Chief
Matthew Kelly is a former editor-in-chief and managing editor for The Sunflower. Kelly graduated in 2020 with a bachelor's degree in political science...