76ers trade Shamet to Clippers
The Philadelphia 76ers have traded rookie Landry Shamet to the Los Angeles Clippers.
Shamet, the former Wichita State Shocker, was included in a blockbuster trade to partner Tobias Harris with the Sixers' front court consisting of Joel Embiid, Ben Simmons and Jimmy Butler. This comes as the Sixers make a push for the Eastern Conference title.
Philadelphia's gained Boban Marjanovic and Mike Scott in the deal, while the Sixers gave up Shamet, Wilson Chandler, Mike Muscala, and future draft picks.
The deal was finalized ahead of Thursday's trade deadline.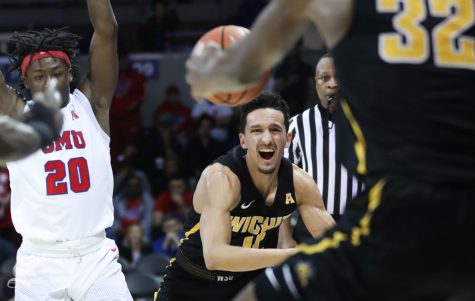 Shamet had averaged 10 points on 48 percent shooting in his last 10 games with Philadelphia. For the season, Shamet averaged 40 percent from three and 44 percent from the field. He averaged eight points for Philadelphia, playing in an average of 20 minutes per game.
Shamet broke Philadelphia's franchise record for a rookie, making eight three-pointers in a game a month ago. His 29 points in that game was a career-high.
The 6-foot-4 guard out of Kansas City, Missouri, declared for the NBA after his sophomore season with the Shockers. The 76ers drafted Shamet with the 26th pick in the NBA Draft.