Haynes-Jones seals win with buzzer beater
Samajae Haynes-Jones hit a game-winning shot over UConn's Christian Vital at the buzzer Thursday at Koch Arena. 
UConn's Alterique Gilbert tied the game with back-to-back threes in the final minute. Haynes-Jones responded, driving the distance of the court in 6.4 seconds, before hitting the game-winning shot as he was falling down.
"By and large, where would we be without him," Wichita State coach Gregg Marshall said of Haynes-Jones.
Haynes-Jones delivered the shot over the top of UConn's Christian Vital. Wichita State's senior guard, Haynes-Jones, moved too quickly down the court that Markis McDuffie couldn't get in position to set a screen. Ultimately, it didn't make much of a difference as Haynes-Jones got the look he wanted.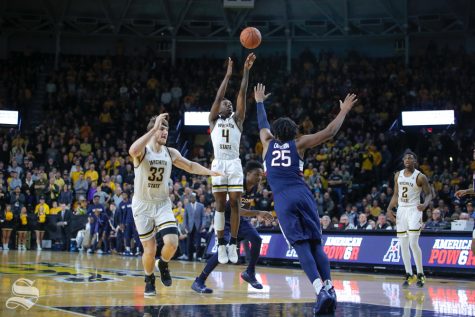 "I've shot that shot a lot in my life," Haynes-Jones said. "I relaxed and knocked it down." 
Players piled onto Haynes-Jones, who celebrated his second buzzer beater in Koch Arena in less than a month. He sank Southern Methodist in Wichita State's 85-83 win on Jan. 30 with a similar shot.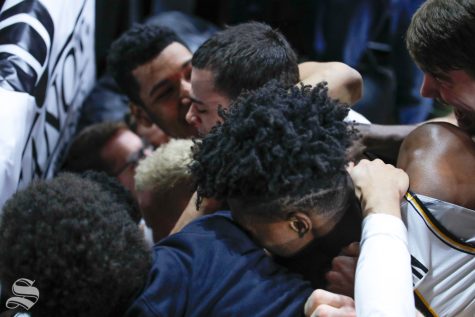 "In the timeout, he (Haynes-Jones) said he wanted it," WSU freshman Jamarius Burton said. "Then he knocks it down with no hesitation."
Marshall collected his 300th win at Wichita State. Already the program's winningest coach, he needs six wins to reach 500 career victories.
"I feel like that shot was the tip of the iceberg on how blessed I have been as a coach," he said. "I'll definitely remember No. 300 at Wichita State."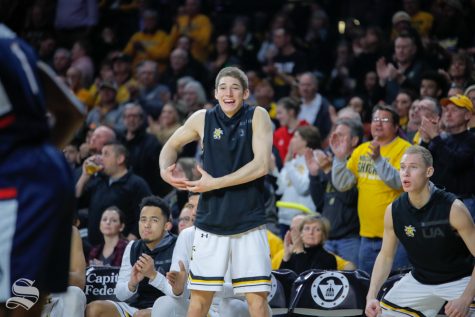 The Shockers beat UConn Thursday 65-63. Wichita State is now a game above .500 this season.
Wichita State also got a boost off the bench from Asbjorn Midtgaard, who added four blocks in the second-half, allowing the Shockers to pull down a 10-point UConn lead.
UConn's Alterique Gilbert scored a team-best 18 points for the Huskies. UConn turned a 12-5 deficit into a 27-22 halftime lead after significant boosts to its 3-point shooting from a mix of players.
UConn lost its sixth game in a row. The Huskies have played its last six games without Jalen Adams, who is expected to miss two or three more weeks with a sprained knee.
Wichita State next returns to action against Southern Methodist at Moody Coliseum on Sunday, as they look to build on a late postseason run.
Leave a Comment
About the Contributors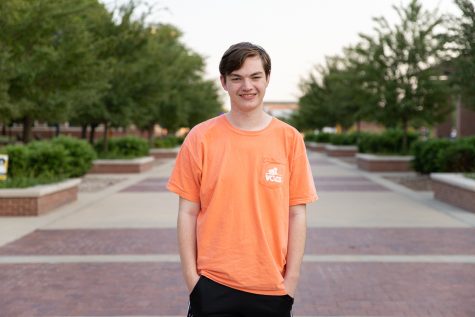 Sean Marty, Former sports editor
Sean Marty was the sports editor for The Sunflower. Marty, a senior from St. Louis, majored in communications with a journalism emphasis and minored in...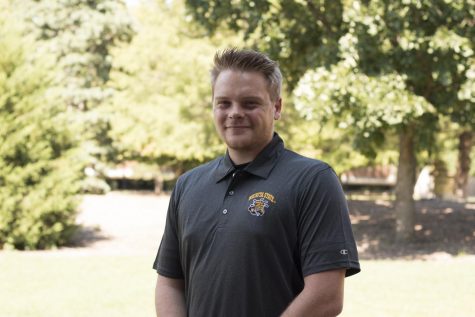 Joseph Barringhaus, Former sports photo editor
Joseph Barringhaus was the sports photo editor for The Sunflower. Joseph majored in marketing with a minor in communications. He was born in Michigan but...