VanVleet ready to play now, players quickly prepare for Thursday game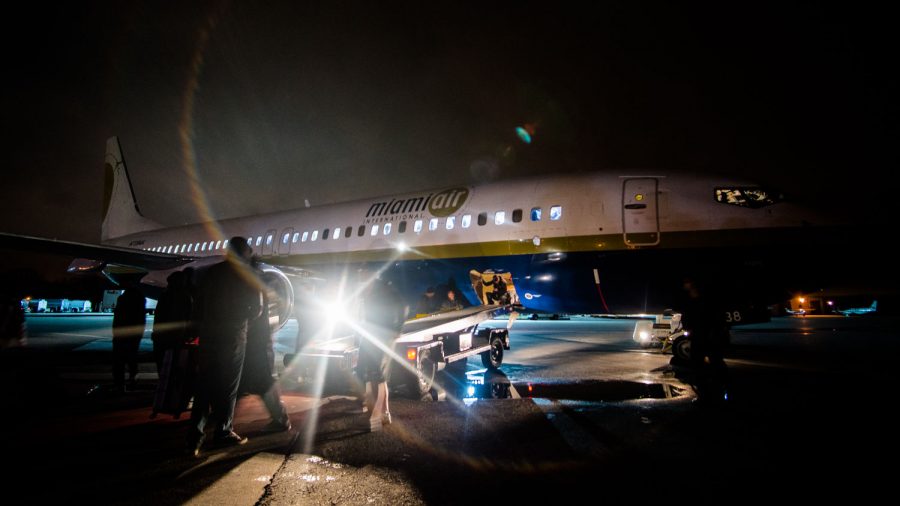 Celebrations quickly left the locker room in Dayton, but were continued in a different setting, in a different city, a different state and far from any locker room.
Wichita State head coach Gregg Marshall hummed out the lyrics "You don't want to go to war, with the Shockers" as he passed out luggage to players, band members and Wichita State personnel at the tarmac of a New Jersey area airport. It was 4:30 a.m. Wednesday.
"Congrats, good work, you'll sleep on the plane, you'll sleep on the plane," Marshall preached to his players.
Amped up with adrenaline pumping, not one person slept. Fatigued by a game with Vanderbilt, one that didn't finish until nearly midnight, the tiring routine of travel soon wore down the energy of the team whether they wanted it or not.
"It was just a long night," senior Ron Baker said.
Tired wasn't an option, a wake-up call of 1 p.m. started the work on Thursday's opponent, No. 6 seeded Arizona. After nine days of rest before meeting Vanderbilt in a First Four game in Dayton, a quick turnaround set for a late-game in Providence, a marginal 48 hours from their last tip.
"We could have walked to Providence for all I care, I'm just happy to be in the tournament," senior Fred VanVleet said. "And we're not going to let some sleep of a late travel, whatever the case may be, we've got plenty of time to get rested up tomorrow."
VanVleet was first spotted walking around the hotel as early as 10 a.m. about five hours after his initial 5 a.m. arrival to the Providence hotel.
"This time of year I could stay up all day, it doesn't matter," he said. "It's what we love to do."  
After relentless hours of film study, Wichita State took the court Wednesday night for a light shoot-around. VanVleet didn't let the lack of sleep and legs tired from his 34 minutes of action against Vanderbilt affect his poise.
In front of media VanVleet expressed that he would willingly have taken on Arizona on Wednesday night.
"Give me about 10 minutes and I'd be ready to play them," he said.
Arizona last played against No. 1 seeded Oregon six days ago.
The Wildcats may have a fresher advantage with six days of rest, they last played in the semifinals of the Pac 12 tournament, a loss to Oregon, but none are letting it come as an excuse. Marshall thinks it's just another chip on the shoulder, a testament to what Wichita State basketball has become in terms of national spotlight.
"We can't make you respect us, but we can certainly not allow you to disrespect our program," Marshall said. "I think [the First Four] worked to our advantage. None of us come from basketball royalty. None of us had a silver spoon. No one knew who the heck I was until we started winning and advancing in the NCAA Tournament."
Since 2011 when the First Four began in Dayton, at least one team from the First Four has advanced to the round of 32 each year. No. 11 seeded Dayton and Tennessee have each done it the last two years.
Coincidentally, the one to advance from the First Four to the round of 32 has come from Wednesday's non-16 seed game. A positive note to No. 11 seeded Michigan, and a knock to Wichita State, who played on Tuesday.  
"It puts a chip on your shoulder," VanVleet said. "Typically the talk is that those teams that are in those play-in games shouldn't be in the tournament, we just take all of that as ammunition and just keep letting that chip on our shoulder get bigger and bigger."
About the Writer
Evan Pflugradt, Sports Editor
Evan Pflugradt is the former Sports Editor of The Sunflower.

Pflugradt past served as the publication's Editor in Chief, Opinion Editor and a reporter....