'Honor Dr. JB': Wichita State playing in honor of late president John Bardo
MEMPHIS, Tenn. — Wichita State coach Gregg Marshall wrote on the whiteboard four messages. One in particular stood out.
"Honor Dr. JB."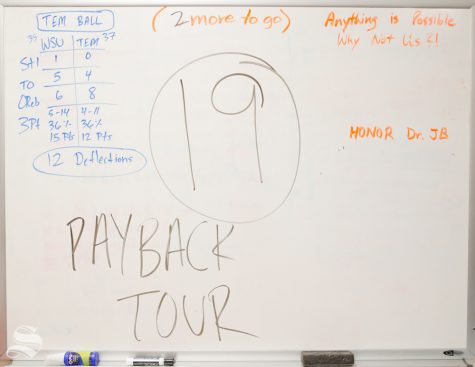 Wichita State's president died Tuesday, losing a battle with a chronic lung condition.
At a team practice Tuesday, players and coaches learned of Bardo's death. As a team, players decided they would honor Bardo with patches on their jerseys. Marshall has continued to write "Honor Dr. JB" as a motivator for his team, who is on a six-game winning streak and in pursuit of a run at the AAC tournament championship.
Bardo was a recognized fan of sports. When he arrived at the university, he inherited a successful basketball program. The Shockers went to the Final Four in Atlanta his first year with the university. The following year, the team went 35-1. In 2017, Bardo accepted the phone call invitation to leave the Missouri Valley Conference for the American Athletic Conference.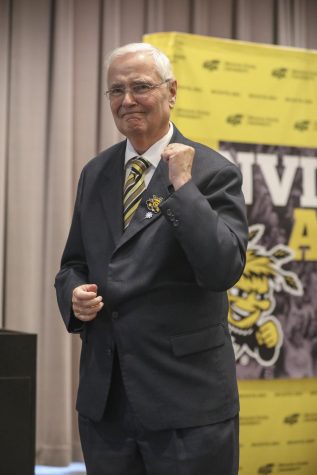 "He's made Wichita our home," Marshall said. "Those are the leaders you need for a coach like me to want to be somewhere and stay. That guy, I love what he stands for as a man.
"I love what he did for our campus and community," Marshall said. "What he has started at Wichita will change the community for years to come. He was a visionary. He did so much in such a short period of time."
Team manager Kellen Marshall said the inspiration to honor the late president is more than a motivator.
"It's also about being grateful for that day," Kellen Marshall said. "You're never guaranteed a day, so we need to play like we are thankful to be here. That extends to everyone in the room."
"We want to go hard for him," Samajae Haynes-Jones said. "This means a lot to us. Putting (his initials) on our jersey just puts another chip on our shoulder."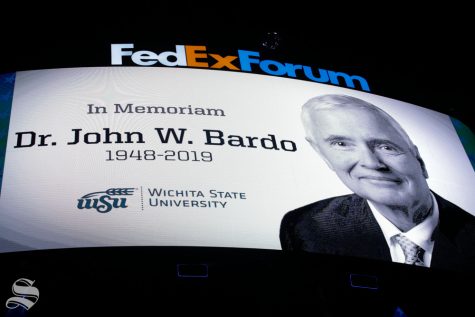 Leave a Comment
About the Contributors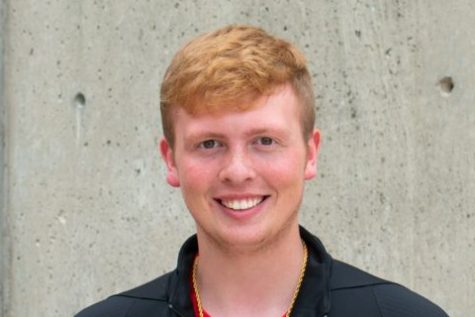 Marshall Sunner, Sports Editor
Marshall Sunner is the Sports Editor for The Sunflower. Sunner is a sophomore majoring in communications with a journalism emphasis. He was born and raised...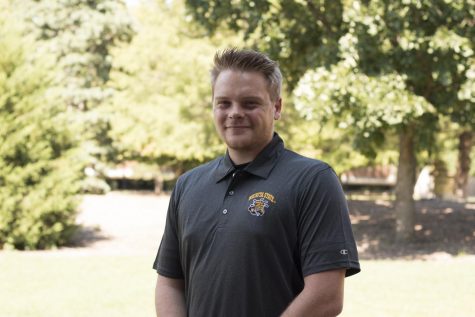 Joseph Barringhaus, Sports Photo Editor
Joseph Barringhaus is the Sports Photo Editor for The Sunflower. Joseph is a senior at Wichita State majoring in marketing with a minor in communications....