McDuffie, Haynes-Jones lead Wichita State to final push; Shockers fall one possession shy of AAC Championship
Gregg Marshall pulled Dexter Dennis in close. He leaned in and delivered his message to his team.
"Eight weeks ago, three weeks ago, would you have taken down eight with 10 minutes to go in the game for the right to play for the American Athletic Conference tournament championship?" Marshall said.
"Yes, of course," Dennis responded. Wichita State as a whole responded. With 10 minutes left in the game, Wichita State put itself within a possession of the American Athletic Conference tournament championship.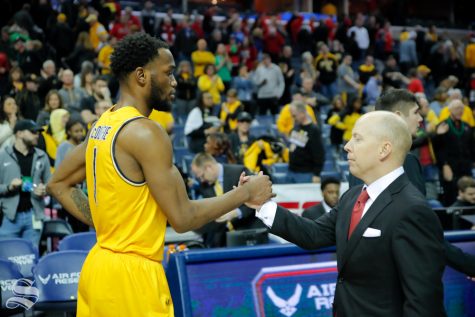 Markis McDuffie missed a shot to tie the game in the final seconds, and Cincinnati hung on to win 66-63. Cincinnati advanced to the championship, as did Houston, for the second straight year.
Wichita State had done the improbable.
"This is a microcosm of how they've never given up," Marshall said. "There's been disappointment. There's been shortcomings. There's been doubt. But the way that they have handled not only their business but the example that they've set for the young players, for me as a 56-year-old man, has been incredible."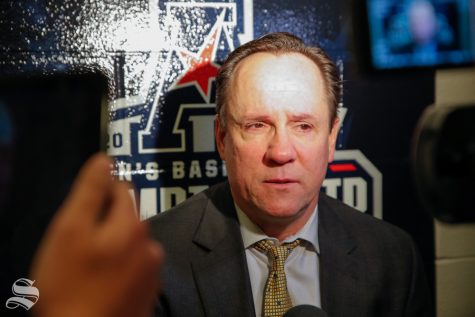 That's just it. Eight weeks ago players would not have envisioned an opportunity to play for a conference championship, nonetheless hang with No. 24 Cincinnati in a neck-and-neck battle for the spot.
Wichita State players will remember the season for the resiliency they had to turn the team's worst conference series into the AAC's hottest winning stretch. Dennis remembers the exhausting practices it took to reach that point. Each day was met with mental and physical intensity to match the expectations required of a Gregg Marshall-led Wichita State program.
"Those were some of the toughest days I've ever been through dealing with basketball," Dennis said.
"Imagine having like a nice, nice, nice horse and all of a sudden it dies — and you get something that's just average, and now you have to train it to be like the horse you used to have," Dennis said. "It was super, super hard."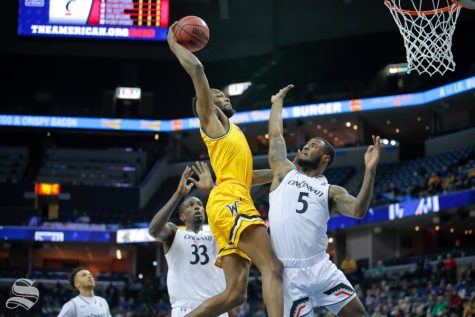 Before Thursday, McDuffie was the lone Wichita State Shocker to have experience in the American Athletic Conference tournament.
With 10 newcomers, the Shockers entered the season as one of the most inexperienced teams in the country. Picked eighth, Wichita State was expected to have a rebuilding year. Instead, the Shockers turned a 1-6 start to conference play into a stretch of 11 wins of its last 13 games.
It was behind McDuffie that the Shockers advanced to the semifinals. His career-best 34-point performance lifted the Shockers above a Temple team vying for an automatic bid to the NCAA Tournament. It was again McDuffie who put the Shockers in contention for a trip to the American Athletic Conference tournament championship.
"Markis is unbelievable," Dennis said. "You guys got to see what we see every day in practice. It's nothing new."
It was only fitting that McDuffie would take the final shot of the game. Down two points, Wichita State had a chance to tie the game and force overtime. Not liking how the defense was set, Marshall called a timeout. The play was for McDuffie. At the rim, there was contact but no foul.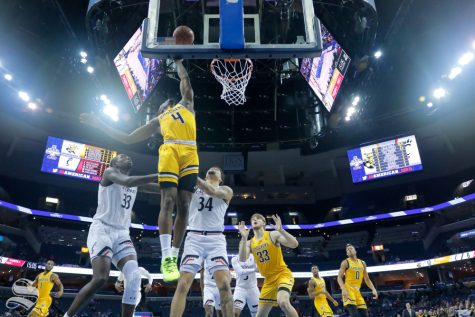 McDuffie finished with 18 points. Senior Samajae Haynes-Jones had 17 points with 10 in the second half. Wichita State didn't have a made basket in the final 3:10 of the game.
"From where we came from, there's a lot of positivity you can look at," Haynes-Jones said. "How we ended, there's a lot of things we can be thankful for. I'm thankful to be alive and play with this team."
In the American Athletic Conference's five-year history, two six seeds have advanced to the finals of the conference tournament. Wichita State fell short to join UConn (2015) and Memphis (2016) as the third to do so.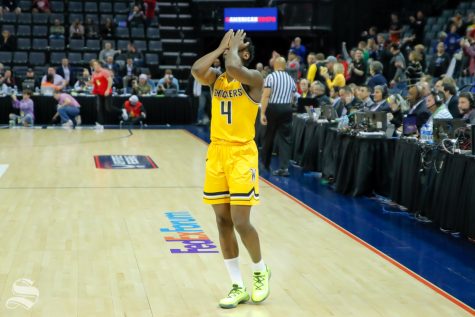 It took the conference player of the year, Jarron Cumberland, and a string of experienced players for Cincinnati to knock Wichita State out of the tournament.
McDuffie played his last guaranteed game for Wichita State. The Shockers are expected to play in the National Invitational Tournament. This will break Wichita State's streak of seven consecutive NCAA Tournament appearances.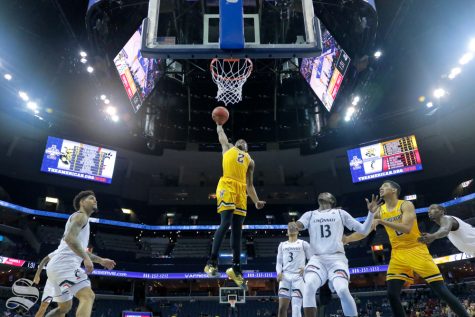 Leave a Comment
About the Contributors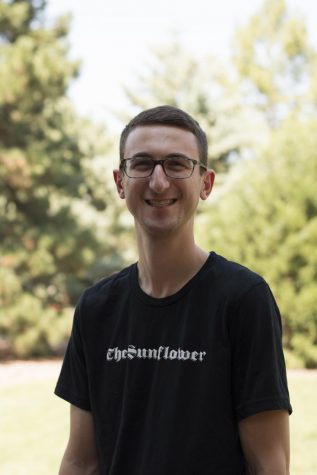 Evan Pflugradt, Former sports editor
Evan Pflugradt is the former sports editor of The Sunflower. Pflugradt past served as the publication's Editor in Chief, Opinion Editor and a reporter....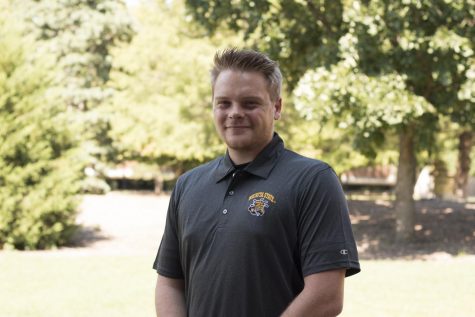 Joseph Barringhaus, Former sports photo editor
Joseph Barringhaus was the sports photo editor for The Sunflower. Joseph majored in marketing with a minor in communications. He was born in Michigan but...