Report: Ricky Torres will leave Wichita State
Ricky Torres will not return for his senior season at Wichita State.
According to a report from Verbal Commits, Torres announced his departure from the program. Torres confirmed such reports on Twitter late Wednesday night, adding "Thank you, Wichita."
Players this week have met and will continue to meet with Gregg Marshall and the Wichita State coaching staff in his office for individual meetings to dissect the season and discuss the future.
"It's a comprehensive meeting," Marshall said.
Marshall won't say a word until players answer what they liked, what they didn't like and what direction they see things going forward. Then comes the coaching staff, who will share their interpretation of what happened. It's after Marshall will list his request — here's what I expect of you upcoming, will you accept?
"At that point, everyone has to agree on a yes, no or a maybe," Marshall said Monday at his final coach's show of the year with host Mike Kennedy.
It's not uncommon for players to announce their departure following the meeting. It's not necessarily a disagreement with the program or its coaching staff, it's about opportunity.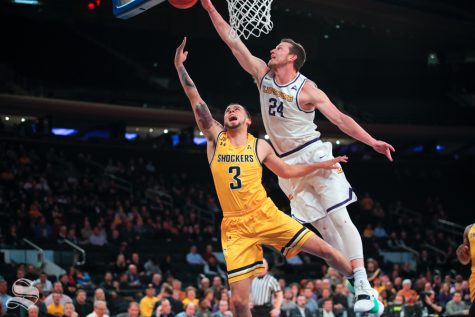 Torres came to Wichita State a 22-year-old junior college transfer. He went the junior college route after life struggles forced him to dropout of high school. He later went on to get his GED and played at Missouri State-West Plains, a school about five hours from Wichita.
By mid-point of his sophomore year at Missouri State-West Plains, Torres said he had offers from nearly 40 Division-I schools. He was a junior college All-American at West Plains, averaging 17 points and eight assists per game. He ranked second in the country in assists per game.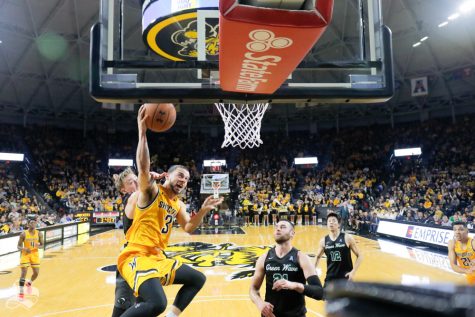 At Wichita State, his skills didn't mirror what they did at West Plains. He made just four of his 45 3-point attempts on the season. He handed out 90 assists and gave away 37 turnovers. He scored just 86 points in his 37-game career, which included 10 starts.
Wichita State will return Jamarius Burton, who lead the Shockers to a 14-4 record as the team's point guard in the second half of the season. Wichita State will add Noah Fernandes, a 5-11 true point guard, who Marshall has indicated will have some role as the team's point guard next season. Throw Tyson Etienne, a combo-guard who is equally skilled at the point guard duties, and it becomes a question of playing time.
That's also considering Grant Sherfield, a four-star recruit who was granted release from his letter of intent to UCLA, who will make his official visit to Wichita State on Friday. According to reports, Wichita State is still in play at landing the highly sought after recruit who played this season at Sunrise Christian Academy.
Torres' departure opens  a spot for the Shockers to potentially add another recruit next season.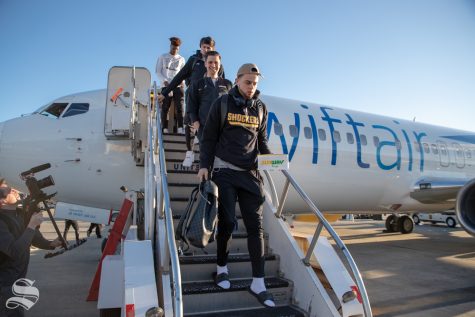 Leave a Comment
About the Contributors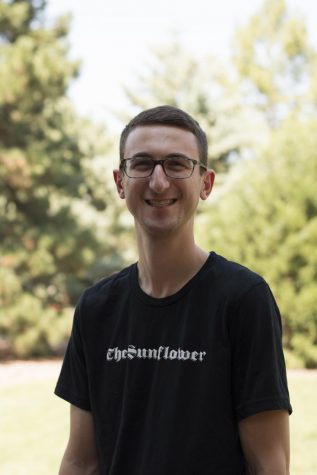 Evan Pflugradt, Former sports editor
Evan Pflugradt is the former sports editor of The Sunflower. Pflugradt past served as the publication's Editor in Chief, Opinion Editor and a reporter....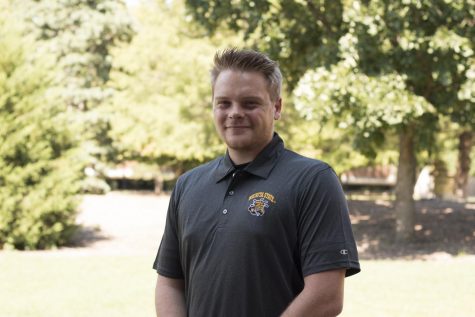 Joseph Barringhaus, Former sports photo editor
Joseph Barringhaus was the sports photo editor for The Sunflower. Joseph majored in marketing with a minor in communications. He was born in Michigan but...