Friday's game postponed due to lighting issues
Umpires called off the final two innings of Friday's Wichita State baseball game due to issues with a lighting fixture.
The game will resume at 9 a.m. Saturday, with play from the final game of the series versus the Central Florida Knights to follow at 10:30 a.m. UCF has a 10-2 lead with two outs in the top of the seventh. There are two outs.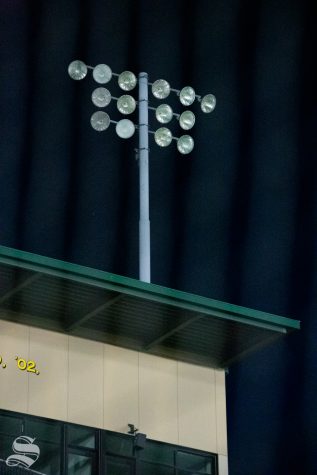 Friday's game started off slow. Wichita State couldn't put itself in a position to score, while UCF caught rhythm in the fourth inning and loaded up on scoring. Wichita State couldn't slow the Knights, despite rotating six pitchers.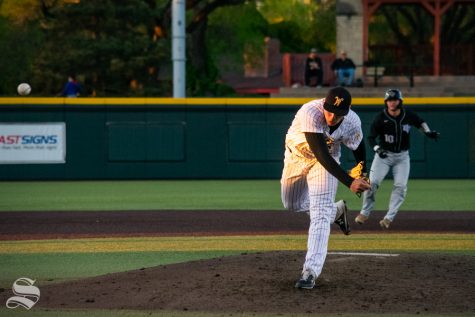 Leave a Comment
About the Contributor
Rhiannon Taylor, Writer
Rhiannon Taylor is a writer for The Sunflower.