Defendants in killing of WSU student enter pleas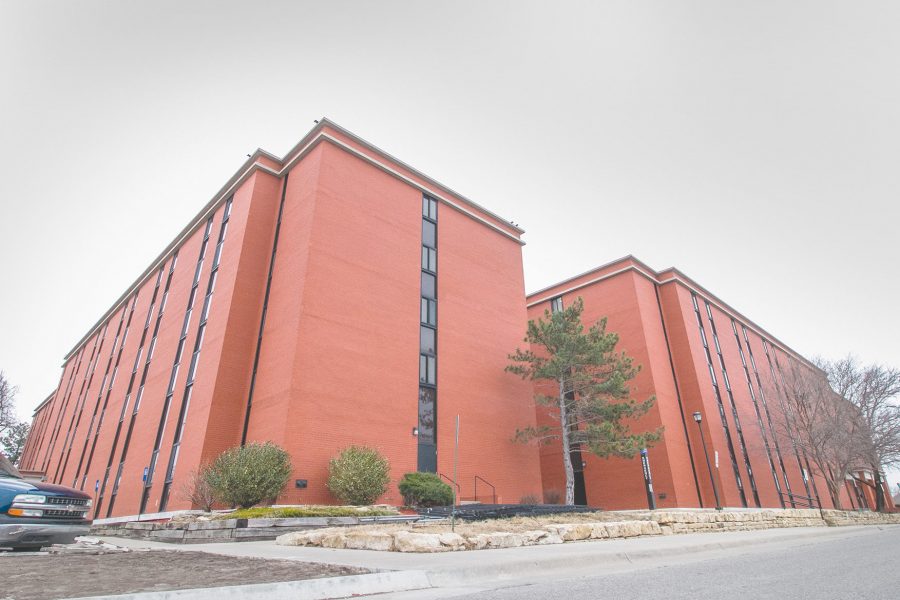 One of the two defendants accused of killing Wichita State student Rayan Ibrahim Baba in the parking lot of Fairmount Towers last August pleaded guilty this month to second-degree murder and aggravated robbery.
The homicide shook the university the weekend before freshmen move-in day, and two suspects were arrested the day after Baba, an electrical engineering student from Saudi Arabia, was found in the dormitory parking lot with multiple gunshot wounds Aug. 8.
Wichita police arrested Isaiah Copridge, 23, and Eboni Fingal, 20, for first-degree murder in connection with the case. Neither Copridge nor Fingal were WSU students.
Copridge pleaded guilty Jan. 14. WSU officials said Baba had not enrolled for the fall 2015 semester and was planning to move out of Fairmount Towers at the time of the shooting.
Copridge faces sentencing Feb. 18. He could be sentenced up to 54 years in prison for the murder conviction.   
Fingal entered a plea of not guilty. She will stand trial Feb. 16 at the Sedgwick County Courthouse.
According to the probable cause affidavit in the case, Wichita Police were able to track cellphone locations from Copridge and Fingal to the Fairmount Towers parking lot around 5:30 a.m. Aug. 8. 
According to evidence gathered in the investigation, police believe Baba had contacted Fingal previously through a female escort listing on BackPage.com, a classified website similar to Craigslist. 
Police say Baba met with Fingal in a Braum's restaurant parking lot on North Rock Road in mid-July, where they had a sexual encounter. 
The night before Baba was murdered, police say he went to a nightclub in Old Town, to a friend's apartment, another party and then another friend's apartment before returning to Fairmount Towers around 4:06 a.m. Aug. 8.
Police believe around 5 a.m. Baba began searching through BackPage.com when he found Fingal's listing. Based on cellphone records, Baba then attempted to contact a phone linked to Fingal twice between 5 and 5:03 a.m.
Fingal told police she had been working out of a hotel on East Kellogg. 
Police were able to track a phone Fingal claimed to share with Copridge and the BackPage phone as it traveled toward Fairmount Towers, according to the affidavit. 
A University Police officer reported hearing gunshots around 5:25 a.m. while he was sitting in his car at the corner of 22nd and Hillside streets, which is just east of the Fairmount Towers parking lot.
According to the affidavit, the officer then got out of his car to look around and saw a dark-colored Ford Taurus drive east on 22nd Street and then south on Hillside Street. 
The officer reviewed footage from his police car and confirmed the car he saw was a dark-colored Ford Taurus at about 5:27 a.m.
Baba was found about a half-hour later in the dorm parking lot, his body half-in and half-out of his vehicle, suffering from multiple gunshot wounds, the affidavit said.
Baba was pronounced dead at Wesley Medical Center around 7 a.m., the affidavit said.   
Officers later found a green Ford Taurus in the parking lot of Copridge's brother's apartment complex. After obtaining a search warrant, officers searched the car and noticed a strong scent of bleach in the car and thought the car "had been wiped down on the inside." 
Fingal said she had sold the Taurus earlier in the summer and could not explain why it was at Copridge's brother's apartment complex.
"As police said from the beginning, this crime was unrelated to its location on the WSU campus," stated Lou Heldman, vice president of Strategic Communications at WSU, in an email. "We are grateful to members of the University Police Department, Wichita Police Department and Sedgwick County District Attorney's Office who participated in the investigation and brought closure to this case. Our thoughts remain with the family and friends of the victim."
About the Writer
Chance Swaim, Former Editor in Chief
Chance Swaim was the Editor in Chief of The Sunflower from fall 2017 to spring 2018.

Swaim was a graduate student in the English Department working...