KU law students hosting gender marker, name change webinar for WSU community
University of Kansas law students Delaney Hiegert and Ellen Bertels will bring their gender marker and name change event to the Wichita State community later today.
Originally planned as an in-person event, the Zoom webinar, scheduled for 7 p.m.,is also hosted by the WSU Office of Diversity and Inclusion, GLSEN-Kansas, and The Center of Wichita.
The webinar, according to a Facebook Event page, is "for transgender and non-binary individuals as they seek affirming gender marker and name changes in Kansas."
The informational clinic and pro-bono representation started at their own university and quickly became popular after both students had the idea to help represent low-income, queer Kansans.
"Both of us have independently decided that something needed to happen at the law school to support queer Kansans," Bertels sain in a phone interview with The Sunflower. "We want it to be an opportunity for students to volunteer and maybe for the law school to help represent people."
Earlier last year, Kansas became the 48th state in the country to allow transgender people to change their gender marker on their birth certificate, according to the Wichita Eagle.
After this decision was made, Hiegert and Bertels sought out ways to help others through the new process. 
"It's a really critical part of how trans people kind of change their identity," Bertels said. "It change the way that the law recognizes them. You know, like a name change is really, really useful and affirming, but a gender marker changes access to what legal benefits you can get or what access you have to . . .  certain medical treatment."
The two students became well-versed in the law and process of changing names and gender markers on government documents and began offering an informational clinic at their university, as well as with legal groups around Kansas.
The two had hoped to do other training for legal groups later this semester, but that has now been put on the back-burner due to the COVID-19 outbreak.
"We really had hoped to get that done this semester," Bertels said. "You can do it online but I think we were hoping to get it in person just to get more face-to-face time."
In the meantime, the duo's informational webinar can still provide valuable information for those seeking it.
Leave a Comment
About the Contributor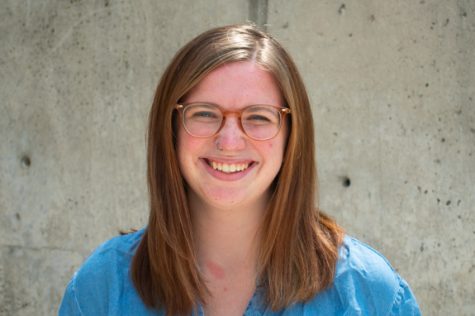 Kylie Cameron, Former Editor in Chief
Kylie Cameron was the Editor in Chief of The Sunflower for the 2019-2020 school year.

She is a senior studying political science and journalism and...