Stevens uses confidence in first year at WSU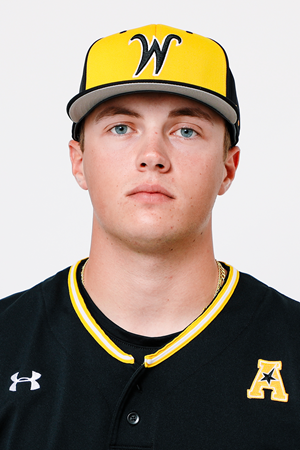 Getting experience and learning from former major league players continues to draw pitchers into the men's baseball program. 
"Definitely the coaching staff," Will Stevens said. "Like the experience that they have, it's really hard to find and kind of looking around at other schools there's nowhere that has the big league experience that (Eric) Wedge and (Mike) Pelfrey do." 
Head Coach Eric Wedge was a part of the team that helped lead Wichita State to a national championship in 1989, and brings several years of managing, coaching, and playing experience from the major leagues.  
However, having a former major league pitcher and Wichita State Baseball hall of famer in Mike Pelfrey on staff is something that Stevens said has given him confidence in addition to a successful career at the junior college level. 
Stevens played two seasons at Iowa Western Community College as a right-handed pitcher. He finished his career there with 46 strikeouts. Forty one of those strikeouts came during his sophomore season. He also finished with a 2.84 ERA. 
The Shockers will open up their season at Louisiana Tech this Friday and Stevens has earned  a spot in the starting rotation.  
"We've got a lot of newcomers here and some arms that we're counting on," Wedge said. "(Jace) Kaminska, obviously with the year he had last year, he kind of leads the way for us, from a starting pitching standpoint and then we've got some veterans in the bullpen that are going to lead the way as well." 
Stevens said he hopes to add depth right away this weekend by giving last season's American Athletic Conference Newcomer Pitcher of the Year Jace Kamiska some relief.  
"I  think just being able to put a good inning together every weekend you know is super important," Stevens said.
Stevens said more depth in the pitching staff will help give the Shockers a good chance for post-season success. Last season, the Shockers postseason run ended at the American Athletic Conference Championship with a loss to No.7 Tulane. 
"We definitely have the talent to do it," Stevens said. "You know we have guys really stepping into their roles and you know perform how they can and there should be no real issues as long as we move forward as a team." 
Leave a Comment
About the Contributor
Emmie Boese, Sports Editor






Emmie Boese is in her third year with The Sunflower and her first as Sports Editor. Boese is excited to start her senior year next semester....