REVIEW: 7Brew, home of "you-nique drinks"
7Brew coffee opened November 19, 2022 at the corner of Central and Hillside. They are a strictly drive-thru establishment, with two lanes for efficiency. The staff comes to greet you, much like Chick-fil-a.
The staff member that took care of me was incredibly nice and knowledgeable. When I told her it was my first time there, she offered me a menu to keep and recommended some items and flavors.
I tried the Seven Energy with blackberry and peach flavoring and the Smooth 7 as it came.
7Brew offer a wide variety of menu items, varying from simple to more complex coffees to smoothies, slushies and "Seven Fizz," which are sparkling water drinks topped with flavoring and optional cream or whipped cream.
Overall, the staff is very hospitable. When the worker saw me struggling with other trash she offered to take it out for me.
With a huge list of flavorings, toppings and add-ons, 7Brew is completely customizable and truly unique to you.
I think 7Brew is worth at least one try, maybe two. They have very good drinks and incredible energy.
View Comments(1)
About the Contributor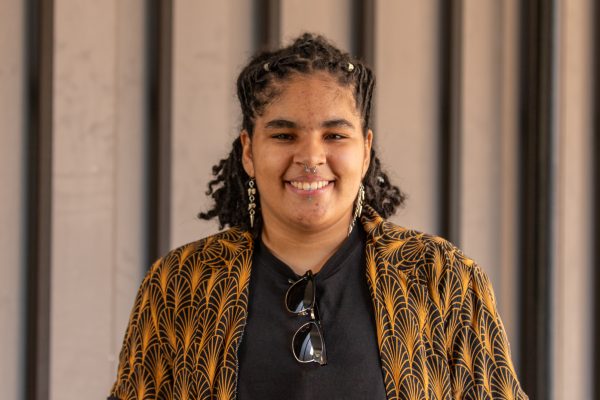 Maleah Evans, Reporter
Maleah Evans is a second-year reporter for The Sunflower. They previously worked as a copy editor. Evans is a sophomore, majoring in history with a minor...