Women's tennis dead heats matches on opening weekend
After two months of offseason practice, women's tennis came back on Jan. 21 against Kansas and hosted their home opener a day later against Oral Roberts.
The team lost to Kansas (6-1). The lone win of the day came after freshman Kristina Kudryavtseva beat Kansas' Jocelyn Massey in three sets (5-7; 6-0; 1-0). This is Kudryavtseva's first win in her collegiate career.
Two other freshmen, Theodora Chantava and Marlene Förster, and one graduate transfer, Jessica Anzo, made their debuts in singles play against Kansas. 
Anzo comes to Wichita State from Texas A&M, where she played four seasons and came out with a 30-10 record overall in singles. Against Kansas' Malkia Ngounoue, she lost in straight sets (1-6; 3-6).
Förster was added to the spring roster at semester. She comes from Pforzheim, Germany. Prior to joining the team, Förster played for her local secondary school and on the junior International Tennis Federation circuit.
The following day, Wichita State swept Oral Roberts (7-0). They won all their singles matches in straight sets, including a bonus No. 7 singles match. Chantava and Förster gained their first collegiate wins in singles play over Oral Roberts' Luna Morini and Zere Iskakova respectively.
The team won all but one of their doubles matches. The match between Wichita State's Lingwei Kong and Natsumi Kurahashi and Oral Roberts' Chara Grammatikaki and Luna Morini was declared unfinished, which penalized neither team.
Head coach Colin Foster enters his fourteenth season leading the women's tennis team. He is the program's all-time winningest coach with 213 wins and a .640 winning percentage.
During their fall schedule, women's tennis played at six events: two in Kansas, three in Oklahoma and one in Texas. At the Intercollegiate Tennis Association Central Regional in Stillwater, the doubles teams went 5-2 in the tournament and Kong and Kurahashi made it to the quarterfinals. They ultimately fell to Minnesota's Anet Koskel and Zoey Weil (8-5).
Women's tennis continue their spring schedule as they face Drake at the Wichita Country Club on Jan. 28 at 2:00 p.m. The Bulldogs are 2-1 on the season under new head coach Breaunna Addison after former head coach Kristina Lott stepped away from the program in August.
Leave a Comment
About the Contributors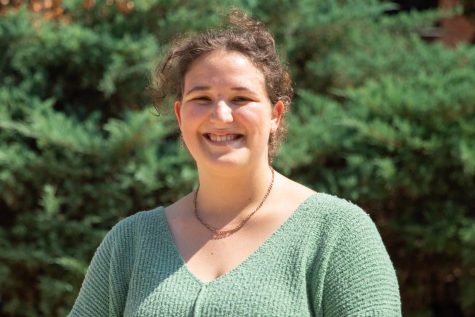 Trinity Ramm, Managing Editor
Trinity Ramm is the managing editor and former sports editor for The Sunflower. This is her second year on staff. Ramm is a senior English Lit major and...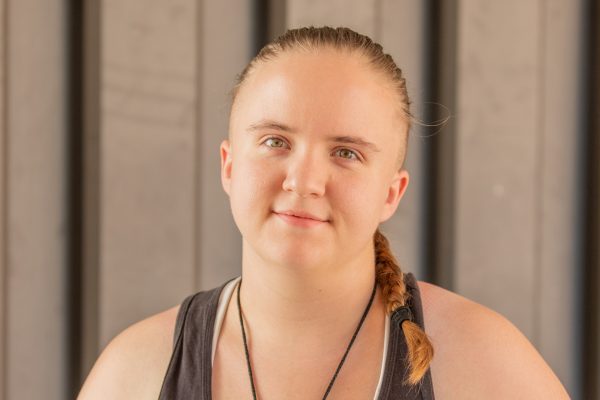 Brianna Cook, Photographer
Brianna Cook is a second-year photographer for The Sunflower. She is a sophomore biology major from Wichita, KS. When not taking photos, Cook enjoys leather...