African American organization comes together to discuss various topics 
Several faculty and staff came together to discuss opportunities for engagement for Black faculty and staff. These conversations took place at the first AAFSA meeting of the month.
Bobby Berry, vice president of AAFSA, noted that the percentage of faculty and staff who identify as Black or African American is "low."
"When you think of inclusive excellence, you think about a sense of belonging," Berry said. "We can try to build that level of connectedness, and that level of support is what this particular association is for."
One of the members, Naquela Pack, director of engagement at WSU, said she joined the association to find a way to connect the African American faculty and staff with students and the Shocker community. Pack mentioned her involvement with Staff Senate as a way to elevate opportunities for staff.
"I think about what type of professional development opportunities could African American staff benefit from as well as if we have them. And if not, can we get them?" Pack said.
One of the primary topics were the annual scholarships that the association creates and provides to students. Berry said they try to give out three to five scholarships a year.
"We want to find ways to uplift our Black students on this campus as well," Berry said. "I just hope that also provides a better sense of engagement and sense of belonging for our Black faculty and staff."
The group also hosts events. In honor of Black History month, the association will host a  Space Jam event on Feb. 27.
Other events this spring include the annual POWER Conference on March 2-3, and the ICT Open Streets on April 16.
Leave a Comment
About the Writer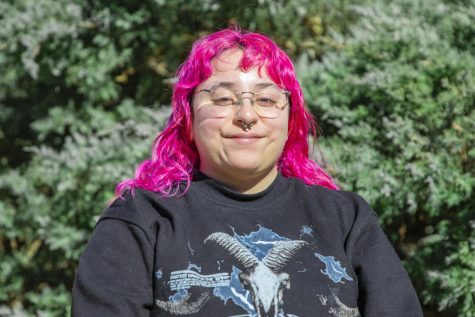 Araceli Lemus, Former reporter
Lemus was a reporter and photographer for The Sunflower.