Another frustrating loss for men's basketball against UCF
In a December matchup against the Central Florida Knights, the Shockers' late comeback attempt turned into a loss. The outcome was similar on Wednesday night when they lost to the Knights again 72-67.
Scoring in the paint, fast break dunks and kick outs worked well for the men's basketball team in the first half against UCF. 
Head coach Isaac Brown emphasized at the beginning of the season to his team the importance of valuing the basketball, rebounding and communicating. After picking up a few conference wins last month, Brown said he thought his team was past 'immature mistakes.' 
"All losses hurt but this one I just feel like I thought we had moved past all of the mistakes," Brown said. "Turning it over late. Rebounding. I thought that was the difference in the game. Those two things." 
Charles Koch Arena has a reputation for being 'a legendary venue in college basketball.' So far this season, the men are 1-5 in conference play at home. 
Senior point guard Craig Porter Jr. led the team with 19 points, 7 assists and 6 rebounds. Despite his strong performance offensively, Porter said the loss against UCF at home stings. 
"It's definitely a little disappointing to us and the fans," Porter said. "I feel like we aren't representing the school the way we should." 
After the half, the Shockers struggled with a common problem they've faced all season: Closing out a game. More specifically, maintaining the lead at halftime and letting it slip in the second half.  
With a little less than eight minutes to go, the Shockers went on a scoring drought for about 4 minutes. They ended the game with 18 turnovers. UCF took advantage of this and scored 15 points from this.
"On defense we didn't do a good job at communicating ball screens and there were times where two people would be guarding the ball and they'd throw it to a guy for a wide open shot," Brown said. 
Porter said he feels like he and his team haven't executed a solid game for a full 40 minutes of play. 
"I mean it's just going to take that extra leadership from me and the coaches," Porter said. "I feel like we've done a good job but it's going to take all of us listening in those crucial moments." 
The men's team will play at home against Southern Methodist on Feb. 12 at 3 p.m. The game will be broadcast on ESPN2 and on KEYN 103.7 with Mike Kennedy and Dave Dahl. 
Leave a Comment
About the Contributors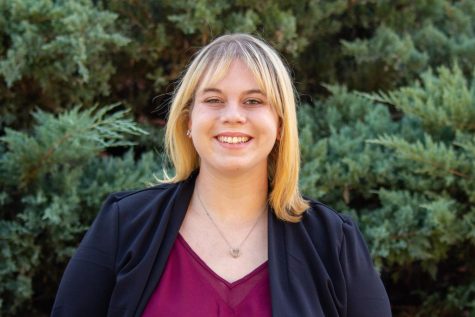 Emmie Boese, Reporter






Emmie Boese is starting her fourth year on The Sunflower's staff. Boese previously served as sports editor and opinion editor. Boese is majoring...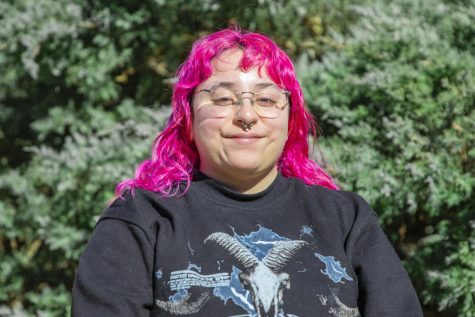 Araceli Lemus, Former reporter
Lemus was a reporter and photographer for The Sunflower.