University admins promote unity through sweet treats
While most professors have a visible role amongst the student body, university administrators aren't often out in the open. 
Instead of occupying lecture podiums, university leaders like First Gentlemen Rick Case and Provost Shirley Lefever are often on the move or anchored to their offices, pulling the strings that shape the elements of university life, like recreation, academics and athletics. 
To encourage integration and connection between the campus body and university admins, the Student Engagement, Advocacy and Leadership (SEAL) office hosted its first "Nothing is Sweeter than Meeting Admin" pop-up event featuring dozens of desserts by Wichita Cake Creations.
"I love love," Caitlin Nolen, student advocacy coordinator and event organizer, said. "I feel like some students don't know who our administration is, so I wanted to do an event where the administration could show love to students by just having a conversation with them and giving them treats."
Hosted in the RSC on Monday, students and members of the campus community were invited to chat with nonstudent-facing employees. 
Case and Lefever were just a few administrators chatting with and calling passers-by over for their choice of free dessert. Shelly Coleman-Martins, VP of strategic communications and marketing and Werner Golling, VP for finance and administration, also made an appearance at the event. 
Positive reactions at the event gave Nolen and Sophie Martins, advocacy student assistant, the hope to make the event annual or biannual.
"I'm definitely going to remember all of the people saying 'This is so nice, thank you for doing this,'" Martins said. "It's been really nice seeing all the smiling faces."
Leave a Comment
About the Contributors
Allison Campbell, News Editor





Allison Campbell is the news editor for The Sunflower. A South African native, Campbell is a junior pursuing a journalism and media production...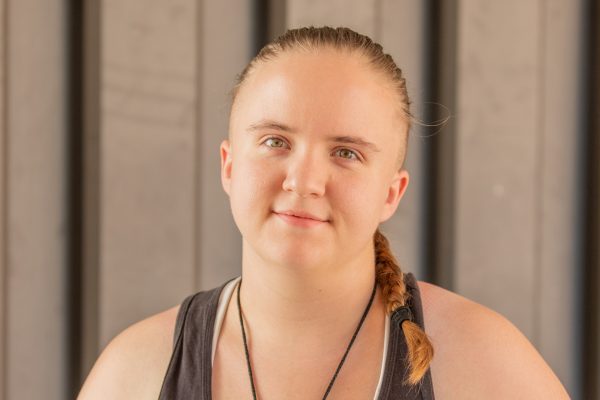 Brianna Cook, Photographer
Brianna Cook is a second-year photographer for The Sunflower. She is a sophomore biology major from Wichita, KS. When not taking photos, Cook enjoys leather...