Alum challenges students to fight food insecurity
Student awareness of the misconceptions and realities surrounding poverty can help dismantle the hunger crisis on Wichita State's campus and in the surrounding neighborhood, according to Tajahnae Stocker.
Stocker, advocate and alum, led an interactive presentation on the pressing issue of campus hunger on Tuesday, Feb. 15. 
The discussion centered on student empowerment in the face of food insecurity through Kansas Appleseed, an organization focused on advocacy through policy.
"If it's not your problem, it's someone that you love's problem," Stocker said. "You can't look at someone and guess what they are going through. That's why it's really important to normalize the conversation of hunger and food insecurity."
Poverty and food insecurity come in many forms. Stocker encourages students not to make assumptions about their peers due to the nuanced, unique stories of each struggling student.
"Just because you have a full ride scholarship, doesn't mean you're still not impacted by poverty," Stocker said. "I was a Dell scholarship recipient. I received $20,000 to go to school, and I still faced a lot of poverty issues."
Stocker emphasized the importance of student voices by giving attendees the opportunity to share what hunger looks like from their diverse perspectives of campus. 
"They know the community best and their expertise is what drives policy," Stocker said. "I can learn from your experience, and together, we can find solutions to the issues that we're facing."
Conversation highlighted the burden put on students to advocate for themselves when policymakers fall short. 
"I love the student advocacy," Stocker said. "I really do but like, what if a student just wants to go to class and like, live and exist?"
The familiarity and friendships that students build on campus gives them the power to uplift their peers effectively. Stocker also touched on Wichita State being in a food apartheid area, which refers to how past and current racial discrimination systems still impact certain communities.
"You see these people consistently. You are around food-insecure people every day," Stocker said. "Wichita State students are in the perfect spot because this is a food apartheid area. They have the momentum to really start branching out into the community that surrounds them because that's just where the university exists."
Stocker encourages students to push for change with administration, even if there is resistance from university officials. 
Current efforts to combat hunger on and around campus mainly consist of the student government's work with the Shocker Support Locker. Students can help by participating in meal swipe donations, Supplemental Nutrition Assistance Program (SNAP) application training, educational events, and contacting legislators.
"It's having the courage to really stand up for every student and having the courage to stand up for what's right," Stocker said.
Leave a Comment
About the Writer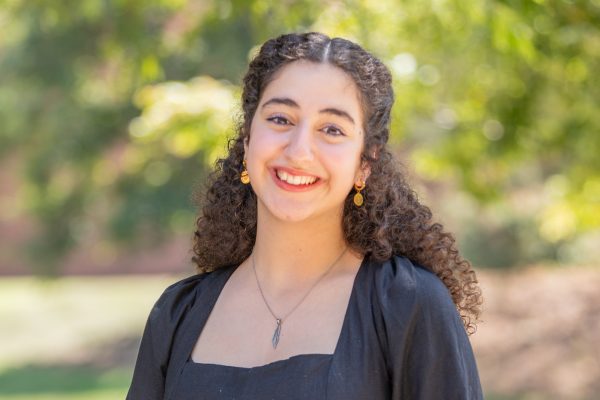 Salsabila Attaria, Arts and Culture Editor
Salsabila Attaria is the arts and culture editor for The Sunflower. Attaria is a health science major.  She previously worked as a reporter and assistant...