Rowing program hosts fifteenth annual Shocker Sprints
In the second floor gymnasium of the Heskett Center, a rush of rowers competed in 19 different races on Saturday morning at Shocker Rowing's annual Shocker Sprints event.
The event was open to competitive rowers, Wichita State students and the general public. Calvin Cupp, head rowing coach, explained how beneficial he thinks an event like this is for everybody.
"The cool thing about it is that [you get] to race and meet people and be exposed to people that you don't have an opportunity to normally," Cupp said. "I think that's part of the student experience. What's also great is that we're the only ergometer race in the state of Kansas. We're doing something and providing something for our students and our community that nobody else in the state of Kansas is doing."
Wichita State came out of the event with three first-place finishes in the men's lightweight 2000 meter, men's novice 2000 meter and men's lightweight 500 meter races.
"It's a recruiting opportunity," Cupp said. "There are high school aged students here. It's all of those things, and if we didn't have the Heskett Center [and] if we didn't have campus recreation the way it is, we couldn't do this."
This year, Shocker Sprints began using a new software called TimeTeam in order to keep track of racers attending the event in-person and virtually. Cupp said that virtual racing has allowed even more competitors from out of state and international teams to compete.
"We did it [virtually] because we were still coming off COVID and we had a different software," Cupp said. "The idea is that they [virtual contestants] have a computer that links their ergometer to a website that then connects to the software there. Then, the people here are on the same software and they link together."
In its fifteenth year, Shocker Sprints is also utilized as a way for people to learn about campus recreation, according to Cupp.
"It's important to us but more than that, I think it's really important for our community and it's important for our university," Cupp said. "Our athletes get a home race, get a chance to test themselves against someone that's not themselves. What it also does [is it] brings awareness to our community and it creates exposure for our university." 
Leave a Comment
About the Contributor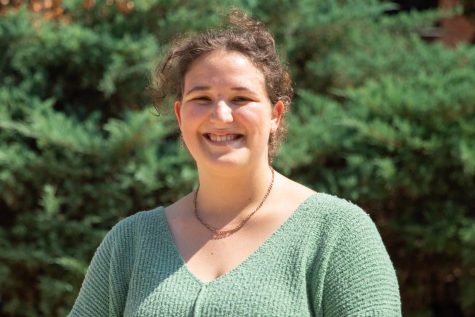 Trinity Ramm, Managing Editor
Trinity Ramm is the managing editor and former sports editor for The Sunflower. This is her second year on staff. Ramm is a senior English Lit major and...