Turkey earthquake survivor illustrates depth of loss to students
Selim Nuraydin survived the earthquake that hit Kahramanmaraş, Turkey, as well as surrounding cities.
This earthquake, which hit on Feb. 6, is the second strongest in the area's history and the deadliest since 1268. Its initial strike and aftershocks have hit Turkey and Syria.
As of Feb. 12, almost 5,000 injuries have been reported with over 25,000 fatalities. At least 13,500,000 people have been affected all over Syria and Turkey. 
Selim is a friend of Jens Kreinath, a Wichita State anthropology professor, who has dedicated much of his work to the effected region. 
Selim grew up in the hit area, and many of the places he knew were destroyed, including his home. 
"All the city (is) destroyed," Nuraydin said. "We lost everything, all (the) cars, money, people, everything." 
The quake originally hit at 4 a.m., catching most people off guard. For several hours, the internet and phone connection was spotty — no one could be sure their family was safe. 
"You worry about your relatives if they are alive or not," he said. 
Nuraydin described his frustrations with Turkey's government. He said it failed to accept help in the wake of the destruction. 
"There are many people sleeping in the streets, they have nowhere else to go," he said. 
Nuraydin also noted that water and food have been an issue, contributing to the loss and suffering.
Nuraydin said he worries about what will happen after the tragedy leaves media attention. 
"I don't know if this kind of support would continue," Nuraydin said. "Because the first week, two weeks is easy, all the countries trying to help. But after three weeks, one month we don't know what will happen." 
To find out how to help support those in Turkey and Syria, visit www.rescue.org/how-to-help.
Leave a Comment
About the Writer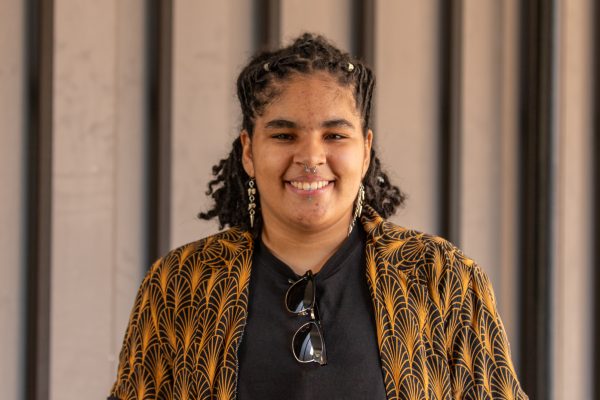 Maleah Evans, Reporter
Maleah Evans is a second-year reporter for The Sunflower. They previously worked as a copy editor. Evans is a sophomore, majoring in history with a minor...