Student Activities Council hosts panel on menstruation despite controversy
When the Student Activities Council (SAC) announced over Instagram that they would be hosting a Period Panel, their post received a string of critical comments.
"We did see others' opinions about the event," Maureen Wetta, SAC president, said. "But at the same time … it's still an opportunity for any students to come, regardless of what they think about it."
All comments were later turned off. Wetta said that Tia Hill, SAC advisor, decided to because it was a "school function page."
"She had chosen to turn off the comments, so it didn't turn into anything it didn't need to be," Wetta said.
At the panel on March 2, SAC invited healthcare professionals to speak, hoping to educate students on menstruation and reproductive health.
"It is so hard to menstruate," Sophia Drouhard, SAC vice president of membership, said. "Sharing experiences can help others feel better."
Despite the social media controversy, no arguments occurred during the Period Panel. Students could ask questions or submit them anonymously to the panel.
Krista Thurber and Sara Cowen, panelists and nurse practitioners at Student Health Services, discussed various concerns about reproductive health.
Thurber said that people who menstruate produce estrogen, which thickens the uterine lining. This can be harmful if people go two or three months without a period.
"That lining that's built up from the estrogen over time, that can put you at a higher risk for uterine cancer," Thurber said.
Student Health Services representatives said that students commonly miss periods due to stress.
"(Stress) really can affect your menstrual cycle," Thurber said. "Sometimes, other medications can, depending on what you're taking."
Besides missing a period, students who menstruate might be concerned about discharge. Cowen said that's normal.
"It helps (the) pH stay normal," Cowen said. "Vaginal discharge is normal unless it has an odor, itching or changing color."
Students might also worry about spotting during intercourse. Student Health Services said that should be examined if it persists.
"We do like to check that out for you … because it could be that there's inflammation in the cervix," Thurber said.
Graduate student Pavithra Santhosh said she was glad the panelists discussed reproductive health norms.
"I used to depend on Google," Santhosh said. "Getting some information on what's normal is very helpful."
The panelists also shared campus resources. Student Health Services offers well-woman exams, pap smears and pregnancy testing. They also provide multiple forms of birth control: condoms, pills, arm implants and IUDs.
Thurber said that birth control pills can help with abnormal or heavy periods.
"Or if they have terrible cramping, terribly heavy periods, we can help that with the birth control hormones," Thurber said.
Student Health Services recommended that students use condoms, even if on birth control, to protect against sexually transmitted infections.
Students can receive menstrual products at the Shocker Support Locker. Last fall, the Student Government Association also passed a bill that will eventually place free menstrual products throughout campus.
The Student Activities Council hopes to plan more educational events about health.
"We're just going to … stick to what we know and continue to provide educational events,"  Drouhard said. "No matter if someone disagrees."
Leave a Comment
About the Contributor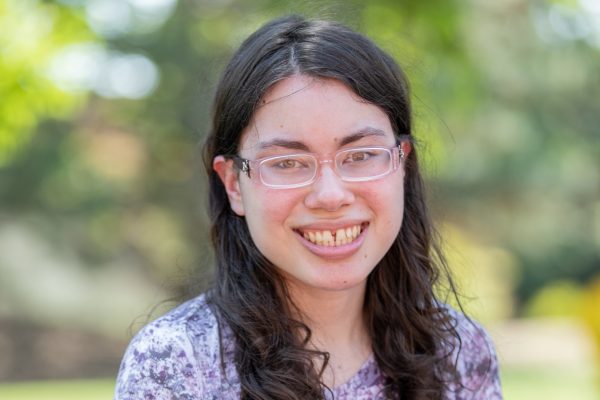 Courtney Brown, Investigative News Editor
Courtney Brown is the investigative news editor for The Sunflower. Brown previously worked as a reporter and assistant news editor.