Sociology department hosts gender and sexuality conference 10th year in a row
At the 10th annual Kansas Gender and Sexuality Conference, Leandra Hernandez, a faculty member at Utah Valley University, came to Wichita State to speak about gender, identity, and reproductive justice in a post-Roe world.
The keynote speech was a part of a series of other events throughout the conference, hosted by Wichita State's sociology department. 
Hernandez's keynote presentation highlighted the importance of media ethics concerning violence against women and femicides — defined as killing with a gender related motive — and creating more inclusive outlets. 
"The question becomes how do you change some of the fundamental ways in which American journalism operates," Hernandez said. "That's the larger system I'm up against."
Faculty involved with the conference, like Jodie Hertzog, said one of the goals of the conference was to help scholars find opportunities outside of the academic sphere to expand their activism. Hertzog, an associate sociology professor, co-organized the event with Jennifer Pearson, a sociology professor.
Various community organizations and campus groups were invited to table at the conference to build connections with students. 
"One of the things that we would love to see there is students making connections with community groups that they can then follow through with that can help them find internships or that they could find future employment opportunities in areas that they might not have even thought about," Hertzog said.
Conference attendees and speakers discussed said that, in light of compounding discriminatory legislative actions, bringing the conversation revolving around gender, sexuality and their intersectionalities to college campuses is critical. 
The conference made note of the complexities surrounding gender and sexuality. 
"Emphasizing conferences like this that actually affirm multiple gender identities and sexualities, and also women having a choice in what they can do with their lives is very important" Amanda Abeywickrama, a graduate sociology student, said. 
Jaelynn Sutter, a visiting student from Fort Hays State University, said that the conference gave people a chance to share ideas. 
"Conferences like this are so great," Sutter said. "We're in an inclusive space where people are able to say what's in their minds and share things that we may otherwise have never known."
Hernandez said that the conference brought together scholars from various areas.
"From undergraduate all the way to the faculty level," Hernandez said. "Seeing how the conference creates a space for community organizations to join as well — that's critically important, and I loved seeing everyone else here."
Leave a Comment
About the Contributor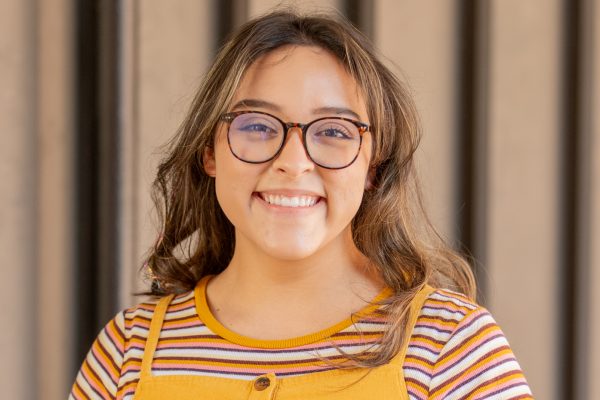 Isabel Ordoñez, Reporter
Isabel Ordoñez is a second-year news reporter for The Sunflower. Ordoñez is a transfer student from western Kansas, she's a senior at Wichita State majoring...