Women in STEM share experiences, encourage students to network
When a fellow female scientist told Moriah Beck to "act more like a man" to fit into their male-dominated field, she refused to take the advice to heart.
"[She was] telling me to be able to converse and network with people, you need to know about baseball and … feign interest in this," Beck said. "I was like, 'No, not gonna do that. Sorry.'"
Beck, a biochemistry professor, spoke on a panel focused on women in STEM careers on March 20. It was the last event of the eighth annual Diverse Women's Summit, hosted by the Department of Women's, Ethnicity and Intersectional Studies.
Panelists shared their experiences as women in science, technology, engineering and math fields.
Beck said negative comments usually come from male colleagues. One assumed it would be easier for her to receive a grant as a woman.
"I know he was just trying to be nice, but it hurt," Beck said. "Then I get that grant. The reverse also happens: 'Oh, she got it because she's a woman.'"
Laila Cure, an assistant professor in the industrial and manufacturing engineering department, didn't initially face the same challenges. Originally from Colombia, Cure said industrial engineers there are mostly women.
"I didn't grow up in engineering with that feeling that we're less or anything," Cure said. "Now (in America) you start helping women every day and then getting invited to a lot of events … because they're not that many of us."
To combat misogyny, Catherine Searle said she ensures her conferences have gender parity. The professor of mathematics also created a website that lists women in geometry.
"I got really tired of listening to my male co-organizers say there are no women to invite," Searle said.
The panelists also encouraged students to seek out mentors and a support system. Beck said she appreciated that a former mentor recognized his own gaps in knowledge and directed her to reach out to another mentor.
"He had me write a letter to a professor at Harvard," Beck said. "It just sounded absolutely crazy to me as an undergrad in Eastern Kentucky University, but the guy wrote me back."
Searle also agreed on the importance of connections. She organizes a female-identifying workshop to foster networking.
"There's this idea of wanting to go off into the wilderness," Searle said. "The reality of science is done collaboratively."
When asked for advice for women entering the industry, the panelists recommended not taking rejection personally and remaining determined.
"If you know what you want to do, then nobody gets to tell you that you don't get to do it," Searle said.
Leave a Comment
About the Contributors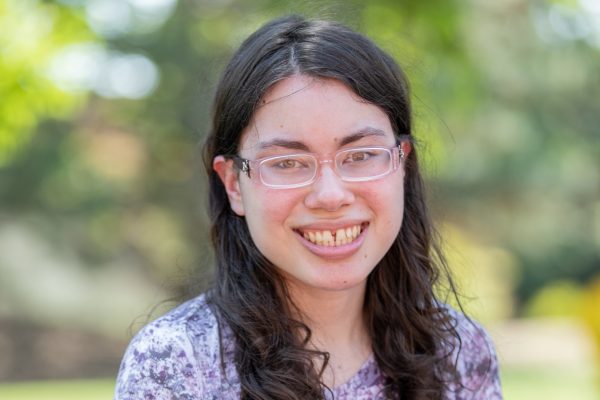 Courtney Brown, Investigative News Editor
Courtney Brown is the investigative news editor for The Sunflower. Brown previously worked as a reporter and assistant news editor.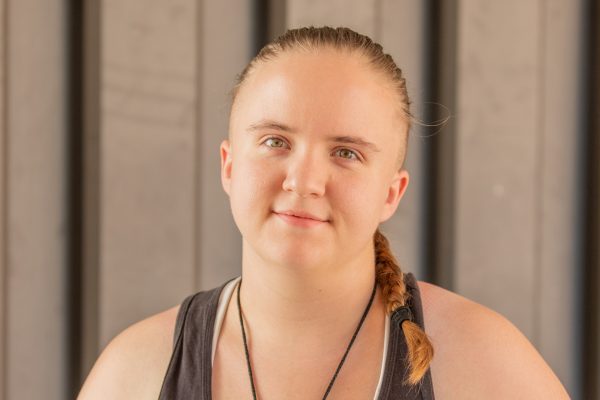 Brianna Cook, Photographer
Brianna Cook is a second-year photographer for The Sunflower. She is a sophomore biology major from Wichita, KS. When not taking photos, Cook enjoys leather...