'People are priority': Paul Mills formally introduced as next head men's basketball coach
In his introductory press conference, new head men's basketball coach Paul Mills described himself as "about people" before anything else.
"As much as I wanted my gift to be playing basketball as a kid growing up, my gift was helping," Mills said. "I realized that people are priority. I will prioritize these players over everything else that I do."
Along with Mills, university president Rick Muma and athletic director Kevin Saal gave remarks about Mills' hiring and the future of Wichita State's men's basketball program in Koch Arena on March 23.
Mills emphasized the "rich history" of Wichita State basketball and how the program is still recognized as a powerhouse on the national stage.
"Winning is important," Mills said. "You just knew so much about Wichita State. Ten years ago, Wichita State is in a Final Four. Nine years ago, they have an undefeated season. There is a winning tradition here with a passionate fanbase."
Fans and the atmosphere of basketball games are important to Mills because he knows what it is like to be behind enemy lines in Charles Koch Arena.
"Having been here a few times, I understand the decibel levels that it gets to because I was on the wrong side of those games," Mills said. "I couldn't believe that Wichita State was ranked eighth in home court advantage. Our goal is to get to number one."
Muma said he connected with Mills in his interview when they realized they were both products of the same school district, Aldine ISD, in Houston, Texas.
"He has an upbringing in Houston, in a neighborhood and schools that are known for lifting up young people," Muma said. "We immediately had that connection, this passion for lifting up young men."
After receiving a partial scholarship to Southern Wesleyan and breaking a vertebrae in his back in his first year, Mills transferred to Texas A&M University. There, he got his degree in finance in 1996.
Mills was a high school coach from 1996-99 in the Houston area at North Belt Christian Academy, where he led the team to a 63-17 record and three district titles in three seasons.
Rudy Tomjanovic, the coach of the Houston Rockets at the time, gave Mills advice about the key to putting together a good team.
"When I was a high school coach, I lived right next to the Houston Rockets practice facility," Mills said. "And (Tomjanovic) said it's not about getting together talent, it's about creating a team."
Mills has already dived into spring recruiting, trying to keep an eye on the transfer portal and says he and his coaching staff have a list of about 25 guys they want on the roster.
There will be no carryover from the previous coaching staff and Mills already knows his four assistants. Kenton Paulino, former Texas guard and assistant under Rick Barnes, and Iain Laymon, who worked under Indiana coach Tom Crean, are solidified as part of Mills' staff.
They were both members on his staff at Oral Roberts. In six seasons at ORU, Mills went 106-83 and completed a 30-win season this past year.
"(The transfer portal) changes by the hour," Mills said. "The framework has really changed and you have to be positioned as a university to help. You can fill holes a lot easier than you could years ago when transfers had to sit out."
Through the long recruiting process, Mills is looking forward to that first tip-off in the fall.
"I wish this stuff tipped off tomorrow," Mills said. "We graciously accept the opportunity here. We are not timid about this process. We know people expect to win and I can assure you that my entire family expects to win too."
Leave a Comment
About the Contributors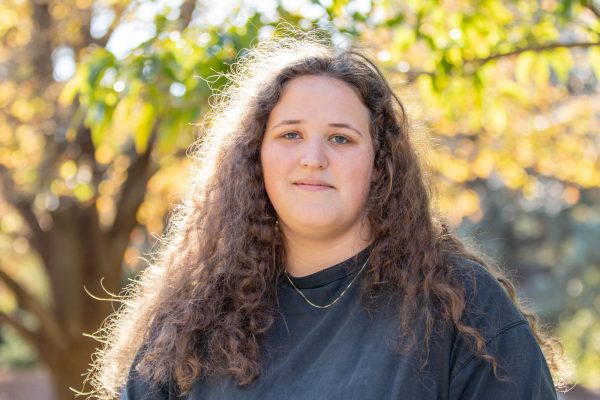 Trinity Ramm, Managing Editor
Trinity Ramm is the managing editor and former sports editor for The Sunflower. This is her second year on staff. Ramm is a senior English Lit major and...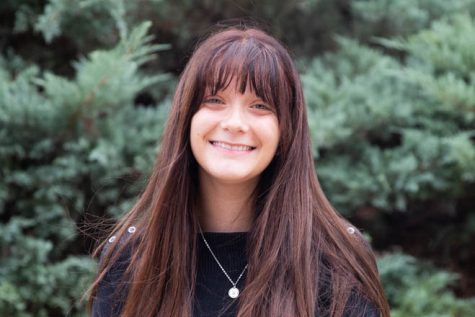 Madeline Bell, Former photographer











Bell was a photographer for The Sunflower. Bell absolutely loves slasher films; she says the more blood, the better. A goal of hers...