New dean pushes for opportunities in school affected by teacher shortage
"There's a teacher shortage," Jennifer Friend said. "Not just in Kansas, but in the United States."
Friend, the newly appointed dean of the College of Applied Studies, has different ideas on how to tackle this problem, mostly centered around fostering a better experience for students in her college.
"I think part of being a leader is to be able to address challenges and then work collaboratively to find positive options," Friend said. "In higher education, one of the challenges is looking at the ways to stay current with a rapid rate of change." 
Friend was selected as dean last fall and began the position on Jan. 9. She was Provost Shirley Lefever's choice for the position. 
Before starting at Wichita State, she lived and worked in Kansas City under multiple leadership positions at Rockhurst University.
Upon coming to Wichita, Friend said she was surprised at the amount of culture within the city and, within the school, the number of academic opportunities for higher education students.
"Currently, as a College of Applied Studies, we currently have 487 partnership agreements for applied learning experiences," she said. 
As dean, Friend said she is looking forward to growing these opportunities to make higher education more accessible, financially and otherwise.
Friend said one major accomplishment she's seen within the college has been stimulating students' interest in being teachers.
Friend assembled a grant-writing team to write a proposal for a teacher education scholarship and opportunities for high schoolers to get involved with the College of Applied Studies before they start college. 
"We just received word this week that the proposal was approved," she said. "We're really excited that, starting in fall, we'll be able to provide some funding for students that are interested in becoming teachers."
Friend also wants to push for collaboration in the College of Applied Studies in hopes of creating successful experiences for students, faculty and staff. Last month, the college hosted a faculty research symposium to host interdisciplinary conversations.
"Faculty could share a current research project and they got one PowerPoint slide and three minutes," Friend said. The event had around 40 faculty and staff from different disciplines attend."
Leave a Comment
About the Contributor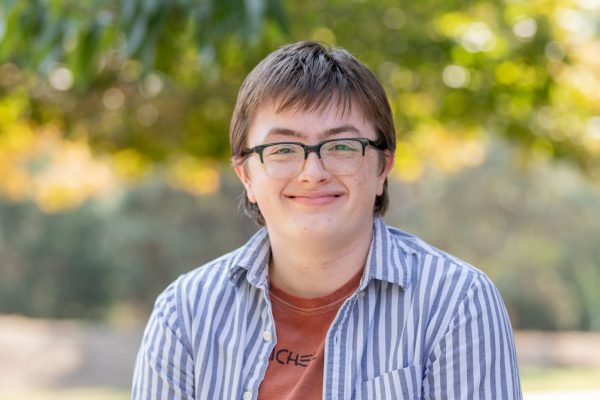 Sascha Harvey, Opinion Editor
Sascha Harvey is the opinon editor for The Sunflower. A junior majoring in graphic design, this is Harvey's third year on staff and second year as a section...