High school teachers visit university to offer advice about COVID-19 impacted learning
Like the rest of the world, the high school class of 2023 was hit with the COVID-19 pandemic at the beginning of 2020. Now, with many about to enter college, university educators and professors are worried about the lasting impact on the students. 
In light of anxieties that educators may face at Wichita State, the WSU Retention Fellows, a group that focuses on improving teaching methods, invited three high school teachers to come and talk about their former students. 
High school English teacher Melissa Buteyn said that the students impacted by COVID are capable, but some don't want to put the work in. 
"Some of them just feel like there's no reason to," Buteyn said. 
Conversation centered on trying to maintain student attention, in light of constantly adapting and captivating technology. 
"They are distracted because of this thing called technology," Art teacher Shelly Sally said. "It is something that I have to foster in my classroom — when we can have tech in a good way versus a bad way." 
Sally discovered that the students she taught are less inclined to read.
"But if I can make that language shorter, they will more likely read," Sally said. "And I find myself doing that to engage the learners that I'd lose within minutes." 
With the evolution of artificial intelligence, many teachers worry that softwares like ChatGPT could lead to cheating.  
Buteyn has adapted her teaching style to prevent potential issues with AI.
"Any writing that they do in my classroom will be done in front of me," Buteyn said. 
During the initial stages of the pandemic, teachers said they had a difficult time learning to communicate in a digital setting. Many resorted to using emails or apps, like Remind, to communicate to students, which were not always effective. 
"Do try to over communicate," debate teacher Mike Harris said. "Even if you over communicate, the kids won't read the emails … make sure to hold them accountable."  
The WSU Retention Fellows often hosts meetings to encourage adaptive and evolving teaching. Resources and contact for the group can be found at wichita.edu.
Leave a Comment
About the Writer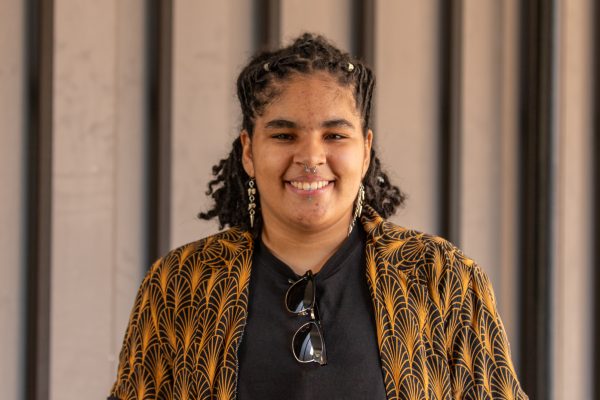 Maleah Evans, Reporter
Maleah Evans is a second-year reporter for The Sunflower. They previously worked as a copy editor. Evans is a sophomore, majoring in history with a minor...